Whatever the stage of your career, we have membership packages to suit.  Let us represent you and provide a range of benefits and services to support you in your teaching.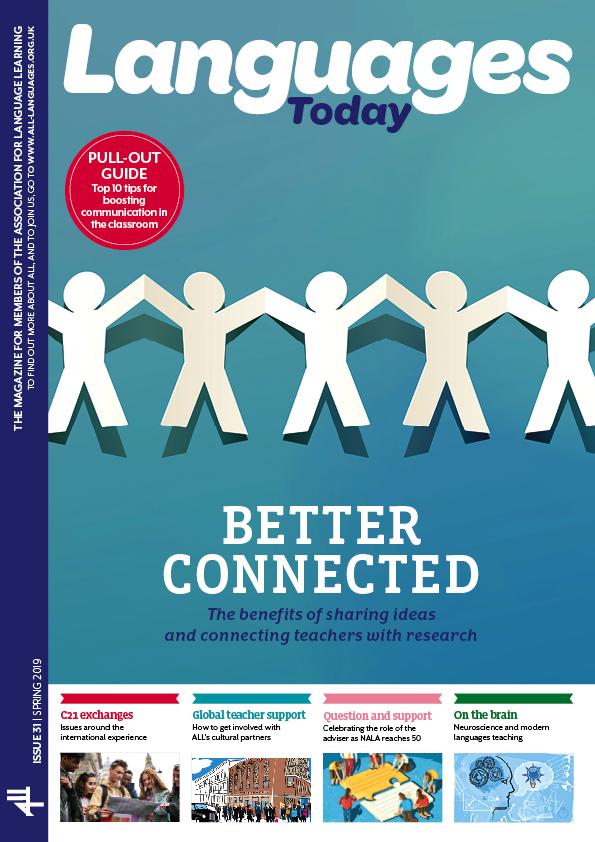 Languages Today - the latest edition is out now!
Our flagship publication Languages Today can be purchased as a single e-edition
A wide range of articles and publications are available in our shop – from as little as £1.49
The Languages World conference was held on the 22nd and 23rd of March in the Holywell Park Conference Centre, at Loughborough University. British Council Languages Teacher Training Scholars had the opportunity to attend the second day of this event thanks to a...
read more
Follow ALL's social channels
Shop
Take a look at our online shop for a range of language teaching and learning resources.
Special interest groups discuss matters of importance to sectors of languages education and teacher training.