Looking back - moving forward
Looking back – moving forward
Brian Page was an inspirational figure in language teaching and learning. Always a passionate believer in the independence and influence of language teachers, he was a co-founder of the Association for Language Learning and its first President.
The essays in this publication reflect both on Brian's contribution to languages education in the UK during his lifetime and on how his ideas still resonate and inspire today. 'Looking back – moving forward: the legacy of Brian Page' contains contributions from Paddy Carpenter, Steven Fawkes, Bernardette Holmes, Lid King, Terry Lamb, Alan Moys, Harmer Parr and Ann Swarbrick, and is available to ALL members only.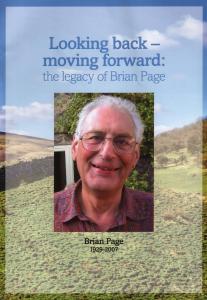 Sign in with your username and password to access Looking back – moving forward.
All members of ALL can access this publication as part of their membership package, so why not join today?