ALL 4 Italian
Our Italian Network supports teachers and students of Italian. Would you like to help us to champion the Italian language?
Our Language Networks operate remotely and virtually (but still actively) to promote the interests of teachers of a particular language. They could be planning a one-off event, such as a seminar, Teachmeet or Language Day; setting up a competition for learners of their language; working with an ALL Branch, Network or Primary Hub to put on a shared event, keeping teachers updated on developments in their language or anything that teachers of the language or their learners would benefit from. Whatever needs doing! But whatever does need doing relies on enthusiasts to champion it and take it forward.
If you would like to be involved, please contact us for more information.
What we offer to everyone:
Find resources, advice and guidance on teaching Italian for language teachers, language coordinators and head teachers.
What we offer for ALL members:
A dedicated email forum for teachers of Italian, for support, updates and information about events.
An entirely interactive and interconnected archive on Italian language teaching practice.
Information & useful links:
United Nations Educational, Scientific and Cultural Organization World Heritage sites in Italy.
Destruction & Re-discovery: resource base about excavations at Pompeii, Herculaneum, Stabiae, Oplontis and Boscoreale in the Bay of Naples.
The Italian Cultural Institute in London is the official Italian governmental body dedicated to promoting Italian language and culture in England and Wales.
Upcoming events for Italian teachers
[upcoming-events categories="italianevents"]
ALL supports and represents different groups of language teachers in the UK, with the help of volunteers around the country.
Join the Association for Language Learning, and find out more about your professional community
The Festival of Italian Literature in London / Festival Italiano di Letteratura a Londra (FILL) will take place at the Coronet Theatre Notting Hill on October 21 and 22, 2017. Two days of events, over 30 speakers, authors and thinkers from different backgrounds, established writers and younger radical ones. Italian, British, and international voices will be discussing […]
Daniela Standen FHEA, Institution Wide Language Programme T&L Coordinator, University of Reading. 'An appraisal of 'Flipped Learning' Pedagogy as applied to an IWLP Italian stage 3 module' This video appraises the application of Flipped Learning (as defined by the Flipped Learning Network) to an intermediate IWLP Italian module.  It examines whether moving instruction out of […]
Sono una studentessa di Tedesco e Italiano all'Università di Reading, sono andata in Italia per 5 mesi (Febbraio 2017 – Luglio 2017) e ho studiato all'Università degli Studi Bergamo. Ho studiato corsi linguistici e ho seguito anche un corso di lingua italiana, livello III. Quando sono arrivata a Bergamo, era molto difficile capire l'italiano parlato. […]
News for Italian teachers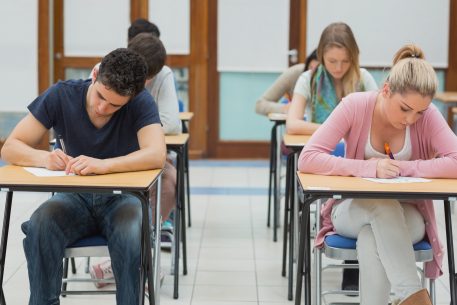 Exam boards choose not to redevelop GCSE and A level exams in small-entry languages With the introduction of new GCSE and A level specifications for languages from 2016 (for French, German and Spanish – 2017 for other languages) – some exam boards have announced their...