ALL Manchester Speaking Skills: Let the Learners Speak!
February 29, 2020 @ 10:00

-

12:30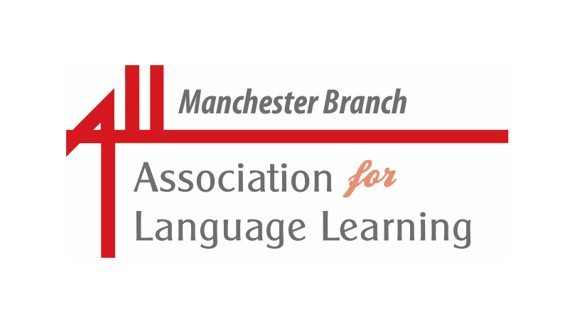 Let the Learners Speak ! Developing confident speakers in the early stages of language learning with Greg Horton
It is several years since Greg Horton came to deliver his inspiring sessions on 'Speaking' for us, and we knew that it really was time to invite him back! Are your students confident speakers? Do they enjoy speaking the language? Confidence and enjoyment in speaking a language go hand-in-hand … If you want to make speaking the language an active, dynamic, engaging and fun experience which will develop confidence in your learners, this is a man who can show you how!
Greg Horton is an Advanced Skills Teacher with over thirty years of classroom experience. He has enjoyed roles as SSAT Lead Practitioner and County MFL Adviser. Greg has led many training events and presented at national conferences. His work has gained widespread recognition and has been featured on Teachers' TV. In 2011 he was the recipient of a UK German Teacher of the Year Award. Now in his twilight years (his words!), Greg hopes he can still help to inspire the next generation of language teachers, as well as current ones!
Please note that all are welcome. The workshop is suitable for language teachers at all levels, and many of the activities demonstrated will be transferable to the teaching of all languages. Some of the resources will, no doubt, be German-specific, but the ideas behind them are guaranteed to get the 'little grey cells ticking' in a most imaginative way.
We are very grateful to Withington Girls' School for providing the venue and equipment for this event:
Withington Girls' School,
100, Wellington Road,
Fallowfield,
M14 6BL.
(Parking on nearby roads or (if space) in the school's main car park on Victoria Road.)
Contact mobile for the day : (Yorke Menzies) 07720 469 319
Access to building by main entrance on Wellington Road.
(The door will be manned from 9.30 a.m. onwards.)
For details of fees and how to book, please see below:
Fees
ALL Members: £10
Non-members: £30
NQTs: £5
PGCE students (Non-members): £5
PGCE (Associate members) / FLAs: Free of charge
Retired: £5
We take payments on the day: cash or cheque. (Please make cheques payable to ALL (Manchester Branch). We regret that it is not possible to take payment by credit or debit card.)
It is important that we know in advance if you would like to attend. If you wish to do so, please contact Gina Hall, preferably by email: turnerhall4952@aol.com.
Please apply by Tuesday, 25th February, if possible.
by phone: 0161 973 1599; by post: 20, Earlesfield Close, Sale, Cheshire, M33 4UR.
We shall need the following information from you:
Name (Surname, First name(s) in that order please):
Establishment:
Member* / Non-member* / NQT* / PGCE (Non-member)* / PGCE (Associate members)* / FLA* / Retired*
Contact phone number (one at which you can be reached at short notice):
Email:
Receipt required: Yes / No*
Main teaching sector(s): *Primary Languages / *Middle School / *Secondary 11 – 16 / *6th Form / *FE / *HE / *Adult (This is to give us some idea of the potential audience which helps us and the speaker.)
Languages taught:
(*Please delete as appropriate)
We look forward to seeing you!
Speaker: Greg Horton.
Fees:
ALL Members: £10
Non-members:  £30
NQTs: £5
PGCE students (Non-members): £5
PGCE (Associate members) / FLAs: Free of charge.