Whatever the stage of your career, we have membership packages to suit.  Let us represent you and provide a range of benefits and services to support you in your teaching.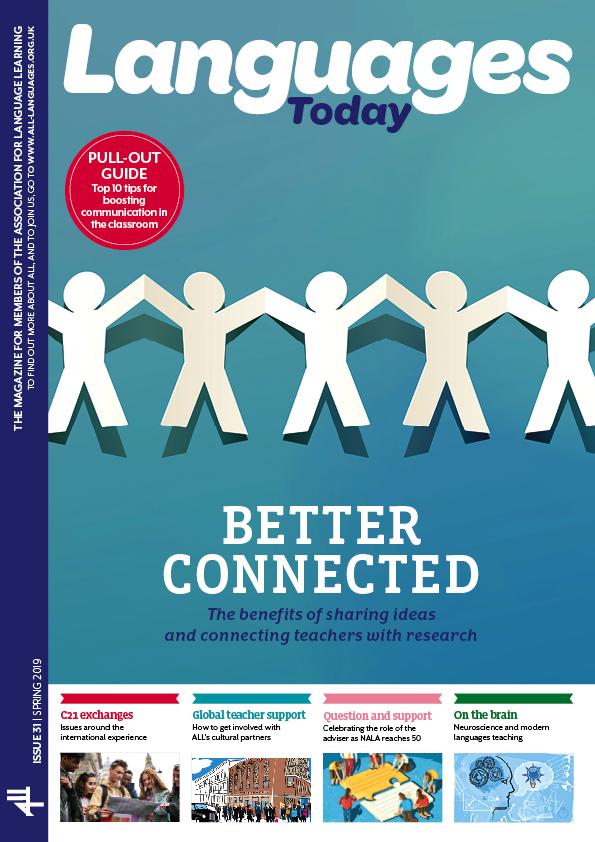 Languages Today - the latest edition is out now!
Our flagship publication Languages Today can be purchased as a single e-edition
A wide range of articles and publications are available in our shop – from as little as £1.49
Our annual conference Language World took place on 22-23 March 2019. Thank you again to all our delegates, sponsors and exhibitors for attending and making it a success once again this year. You can now access the session presentations and explore the conference...
read more
Follow ALL's social channels
Shop
Take a look at our online shop for a range of language teaching and learning resources.
Special interest groups discuss matters of importance to sectors of languages education and teacher training.