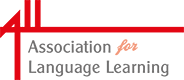 ALL Supporting Primary Languages in cooperation with ...

                                 More support for primary languages
ALL Primary Special Autumn 2019
Why German in Primary Schools?
We had a trial Ofsted inspection last year, and languages was picked as a Deep Dive subject. When I was talking to my line manager beforehand, I told him that the first question would be 'Why German?' He was sceptical, but I was proved completely right!
I think children learn best from teachers who are passionate about their subject, and I love German – it is my second language and occupies a large part of my heart. I lived in Germany from the ages of 9 to13 and spent half my year abroad, as part of my BA in Modern Languages, in West Berlin. I have found the Germans to be friendly and welcoming and have a huge memory bank of cheesy German pop music and stodgy food!   I want them to learn the language of Goethe, Nena, Dschinghis Kahn and Ralf Zuckowski.  I want our children to have more choice than just two Romance languages that they seem to be offered now in so many secondary schools.
I have heard so many people say that they found German easier than French at school because they liked the clearer patterns and rules.  I want our dyslexic students to experience a language that is easier to read than English or French.  I want our children to experience a language that has words such as Quatsch, Schmetterling and Fernweh, and I want them learn the joys of compound nouns!!
But it is a constant battle …
Why have the big dictionary publishers not yet produced a bilingual dictionary aimed at primary school pupils in German, like the ones for French and Spanish?  Why do I spend a large amount of my time at every languages exhibition or show having the same conversations with suppliers about the shortage of resources for German?  Why do I know it will be much harder to sell the idea of a residential trip to Germany to my Headteacher, rather than one to France?
Why have the local Secondary schools dropped German in favour of French and Spanish, leaving me with no local German support network?
If it weren't for the amazing support offered by the Goethe-Institut in London, and the other German nutters in the LiPS Facebook group, I would question my sanity. We know it will be worth it if future generations can finally move away from the horrible prejudices and stereotypes that we Germanists still meet on a regular basis in this country.
Finally, when I have lesson like the one with my year 6 classes this week, when they happily tried Lebkuchen, Brezeln, Paprika Chips and smoked cheese, and when some of them told me about a stall in the shopping centre selling German sausages that they had tried and liked, I KNOW I am slowly but surely making a difference. Which, of course, is what we are all in teaching for, in the end.
Marian Devons, Surrey, December 2019.
(I teach German to all of KS2 in a 3-form entry primary school in West London as part of the PPA cover for the class teachers. I have a BA in German and Russian and a PGCE in primary teaching, as well as an MA in Children's Literature. I was a primary school class teacher until 2014, when I moved into primary languages as a 'specialism', although I had been involved in language teaching in primary schools since 2004.)
La fête nationale du 14 juillet
Known in France as 'Le 14 juillet' or 'La fête nationale du 14 juillet', the day that we refer to as Bastille Day, is a fantastic opportunity to engage pupils in the French language and the country's culture.  A French day, or a lesson, can be planned with the help of these resources:
Sites in English for resources and activities:
Sites in French for background information:
Don't forget to look at ALL's Pinterest board for a range of creative ideas.
Celebrating multilingualism in an Oxford Primary School
The primary school where I teach German is an amazing place for a linguist to work. Pupils come to the school from all around the world bringing with them a wonderful range of languages. One morning I heard a conversation between three very young children who were happily telling each other how to say things in "their" language. The languages they were speaking were Hindi, Russian and Japanese. Later that same day I was teaching German to a class of ten year-olds. It was the birthday of one pupil so, as usual, we sang "Happy Birthday" in German, then French and Spanish. Several pupils were able to join in with those languages but when I invited another pupil to lead the song in his native language he was reluctant, saying that he couldn't remember it. I was surprised at this because in previous years he had happily led the song. I wondered whether he had genuinely forgotten the words or was too embarrassed to sing in his mother tongue. In either case it struck me as a great pity that a child would not feel proud to be able to share the gift of language in the same way as he had when younger.
I had already decided to hold an International Evening in school and the incidents that day showed that celebrating linguistic diversity was important if children were to realise the value of their gifts. My intention was to invite children to perform in their native language or share a cultural aspect while parents would be invited to bring food to share. By happy coincidence the date selected was just a few days after the first ever Day of Multilingualism (27th March in 2019).
Planning the evening was difficult and time-consuming and there was no money available to me. Some approaches for help came to no fruition but I was fortunate to have a colleague who plans an annual Arts Open Evening and was able to draw on her planning documents as templates. Once information had gone out in the newsletter I spoke to children in my classes and invited them to prepare a performance or show an aspect of their native culture.
It was fantastic to see how many were keen to take part and the diversity of languages and performances they wanted to bring. Some children who were native English speakers were equally enthusiastic about performing in German and other languages they were learning. Perhaps the most visual display of linguistic diversity in our school came when I spoke to the whole school assembly one morning. I asked everyone in the hall to stand up, then to sit down if they only spoke one language. A few (mostly the adults) sat down. Then I asked them to sit down if they only spoke two, then three, then four languages. It was impressive to see how many children were still standing when I moved onto five and even six languages. Truly remarkable!
Once it was clear that there were plenty of children ready to perform at the evening I set about planning other activities for the evening. As we are currently introducing Mandarin into school I worked with the teacher to prepare a class group to perform a song, while the Mandarin club would perform a Kung-Fu style dance. My year 4 German classes were learning a sung version of Sleeping Beauty so I invited them to perform that as a class group. When the Mandarin coordinator offered to arrange a professional Lion Dance the Opening Ceremony plan was complete.  
Our sports coordinator came on board with an offer to lead a game of Kabaddi, a lively game originating in India. The art coordinator was keen to help and we planned to facilitate preparation of a "welcome" board in many languages. Parents would supervise their children in writing the message in their home language on speech bubbles and the results would be made into a beautiful collage for display at the entrance to school. The Mandarin providers would also lead calligraphy workshops for parents and children to discover Chinese writing. I had a few other ideas such as language displays, quizzes, word searches, colouring activities and bilingual books to keep younger children busy along with a selection of freebies promoting languages. What I was unable to prepare for or predict was the number of visitors and helpers who would turn up on the night.
In the event the response from children was fantastic! The range of talents they showed was amazing: songs in Russian, Yoruba, Turkish and Greek; Irish and Aboriginal dances; and demonstrations of Chinese art, Spanish games and Hebrew language for schoolmates and adults. Many children came along to support their siblings and parents showed appreciation of all the performances. The PTA had organised a range of delicious food too.  
The Opening Ceremony was impressive with the Lion Dance starting the event off in style. Following that was always going to be difficult but the children's performances in Mandarin and German were still fantastic. Unfortunately, the number of children performing in German was low because the year group had also been performing their annual play that week, resulting in performance fatigue. Those who did come along sang beautifully, remembering all the tricky words and accompanying actions.
Other difficulties arose when teachers who had promised to help could not do so due to illness and other unforeseen events. This meant that all individual performances had to take place in one classroom, and this led to some congestion in the show timetable. In addition, the art coordinator was unwell and so could not produce the planned "welcome" board activity. Plan B was to provide some black sugar paper with pastel crayons and simply invite parents and children to write a message. The results were actually rather lovely and again displayed a fabulous range of languages. I'm sure the original idea will be done some time soon and will be proudly on display.
The evening was a lively 90 minutes long and was attended by well over 100 people. Feedback was overwhelmingly positive both from parents and children. Highlights from their perspective was the range of languages represented and celebrated.
Suggestions for "next time" included more performances by children, a quiz and simply … more of the same. For me the highlight was the "buzz" of the evening- seeing and hearing so many children and parents having fun sharing their languages. PTA were very pleased to have raised over £400 from food sales that they were able to donate to the Mozambique Disaster Fund. I learnt a lot about planning an event with a budget of £ zero (!) and am already thinking about how I might organise a similar activity for the younger children in school. Top of my list will be getting more helpers on board … though I haven't yet worked out how to prevent them from falling ill on the Big Day.   
Ann Poole
MFL coordinator SS Philip and James' primary school, Oxford
ALL Bicester Primary Hub
My Best 10 Phonics
My best 10 ideas for getting started with teaching phonics
Sue Cave
1. Pause and say
This is an activity to help your pupils internalise new sounds. Say a sequence of 3 sounds and tell the class then they can't repeat these sounds until you give them a sign to do so. Hopefully, in the pause, they are repeating the sounds silently in their head to help them remember. Challenge them by lengthening the time before they must repeat. This can then be practised in pairs.
2. Charades
Perform the allocated actions for the phonemes in a word in the order in which they appear (missing out any that sound the same in English as the language being learnt). The pupils try to be first to guess the word. This is another good activity to help with the internalisation of sounds.
3. Listen for the sound
When using a song, story, poem or rhyme in the classroom, ask your pupils to listen out for a particular sound or sounds within it and perform the agreed action each time it is heard. This can be lots of fun.
4. Fire and Hire
Once your pupils are familiar with the letter strings for a group of sounds, create flashcards for the letters. Distribute them to pupils who should stand at the front of the class with the letters on the card facing outwards. Then randomly call out a sound and if a pupil holds a card with the corresponding letter(s) they should raise it in the air immediately. Anyone failing to raise the card on hearing the sound or raises the incorrect card is 'fired' and another pupil is 'hired'. The aim is not to be fired for the duration of the game. A set of small versions of these flashcards can be made for groups of pupils so that they can compete to 'splat' the correct card first on hearing a sound.
5. Listen and show
Try to give a phonic focus to most teaching and learning activities. For example, when practising recognition of new vocabulary, say a sound (with an accompanying action, if the support is needed) found within one or more of the words and the pupils must try to be the first to show an image card for that item of vocabulary which has the sound within it.
6. Trapdoor
Display some letter strings on the board. Divide the class into two groups. Whilst group 1 has their eyes closed, one pupil from group 2 indicates a chosen letter string. The pupils in group 1 open their eyes and take it in turns to select and name the sound of a letter string. For every sound which is not the one chosen by group 2 they win a point. Once the chosen sound is selected, that group's turn is over and 'they fall through the trapdoor'. The points are totalled at the end of a determined number of turns and the group with the most points is the winner. Depending on the confidence of the learners, mispronunciation of a sound can also be penalized by 'falling through the trapdoor'.
7. Phonic hangman
If playing this traditional game to practise and recall the spelling of words, try using a short line for a single letter sound and a long line for a sound of two or more letters. If playing in French, use a dotted line to indicate a silent letter.
8. Phonic bingo
Bingo continues to have an appeal to learners of any age. Ask your pupils to select and note down several letter strings, from a list, for the sounds with which they are familiar. When they have heard all the sounds for their selection called out by you, it is time to say Bingo!
9. Phonic Happy Families
Create sets of small cards on which are the letter strings for each phoneme of a word e.g. r – ou – ge. The cards are dealt so each person has the same, or roughly the same, number of cards. The aim of the game is to create a word by acquiring all the phonemes needed. Each player takes it in turns to ask an individual if they have a particular grapheme by asking for it by its sound. If a person has a grapheme which corresponds to the sound, it is handed over, if not, their turn is over. This continues until all the words have been reassembled and the player with the largest number of completed words is the winner.
10. Find your group
If I have taken time to create a resource, I always try to reuse it for a different activity to maximise its use. So, with the same set of cards as described in activity 9, distribute one to each pupil. The pupils move around the room and ask whoever they meet which sound they have on their card. If the sounds on both their cards can be put together to form part, or even all, of one of the items of vocabulary, they join forces. Then, if necessary, move together to find other pupils with the correct sounds to complete their word. As different letter strings can make the same sound, they will need to check which grapheme is on each other's card.
Tips
Sounds can be ephemeral and difficult to keep in the long-term memory. So, try allocating an action and an image for each sound. This makes it easier to recall and recognize. Ask your pupils to say what the sound makes them think of and by consensus agree on an action.

Don't forget to explain the physical process and position of the mouth when making a sound.

Select vocabulary for a scheme of work so that in the first year all the key sounds are systematically encountered and in subsequent years choose vocabulary to introduce alternative letter strings for the sounds.

Present and practise the letter strings for each new sound. Then, rather than you provide the written form of a new word, allow your pupils first to predict the spelling.

As your pupils become familiar with the sound and letter correspondences, give them plenty of opportunity to pronounce words without your support. This will give them confidence in the future to pronounce unfamiliar words with a high degree of accuracy.

For French, introduce the concept of silent letters and liaison early on to prepare them for the possible sound changes of words in sentences.
Sue Cave
Sue Cave is an independent primary languages consultant for Cave Languages. She has taught French in the primary, secondary and adult education sectors as well as TESOL. She is the co-author of 'Physical French Phonics' published by Brilliant Publications.
How to set up a Primary Hub
Southern Primary Languages Show 2019
This year saw ALL's Primary November with the 4th edition of NPLS (Northern Primary Languages Show) and the first ever SPLS organised by Sue Cave on behalf of ALL, supported in the administration by ALLNE and a host of local teachers as presenters!
Here are perspectives from different people attending. Congratulations to all for a great day, and especially to Sue for her commitment.
Exhibitor – Francesca and Paolo Pini – Language Angels:
From the very first email communication with Sue we could tell that the conference would be impeccably organised and worthwhile to attend. Sue had a very clear vision of what she wanted to achieve and she definitely did so with great success.
Leading up to the conference we were kept in the loop about everything that was happening on the actual day and Sue made sure everything ran smoothly – indeed exactly as planned and expected.  it was a delight to see so many exhibitors in the space and so many attendees happily walking around. There was a real buzz on the day and attendance for a Saturday was nothing short of astounding.
We had lots of interest and visits to our stand, so it was an extremely worthwhile conference for us to attend. We were able to demonstrate our product and talk at length about what we offer as the breaks were long enough. More importantly, we found that the attendees who were mostly primary subject leads (specialist and non-specialists) were excited and enthused about primary languages and were buzzing as they came out from the workshops. They were interested to walk around the exhibition hall and see what was on offer. There is a genuine, renewed energy for teaching languages at primary school level and the attendees were talking about the actual teaching of languages and how to incorporate all the ideas they were picking up in the workshops into their lessons once back in class the following week. There was a real sense of "team" on the day.
There was no standing around at this conference! We sincerely hope it is now a permanent fixture on the calendar.
Presenter – Angela Smith – Stafford Leys Primary School:
A chance encounter with Sue Cave at Language World 2018 led to me being invited to present a workshop at the inaugural Southern Primary Languages Show, which was held recently at the Holt School in Wokingham. Having taught Primary French for almost fifteen years, I had plenty of experience of standing in front of a class (30) – or sometimes a whole school (620) – of children, but had never presented to a room full of adults! However, I know how friendly and supportive linguists tend to be, so I decided to open myself up to a whole new experience and present a workshop sharing ideas for using free and low-cost resources to support language learning.
I travelled down with my friend and colleague, Ellie Chettle-Cully, leaving Leicester well before dawn, and arrived in good time to be met by Sue and the aroma of coffee and croissants. As a first-time presenter, I was slightly nervous, my main worries revolving around the timings and the technology. In the event, my fears were unfounded and everything went smoothly due, no doubt, to Sue's excellent organisational skills. My workshop was well-received and, afterwards, I was able to relax and enjoy the other sessions and the exhibition.
On reflection, I am so pleased that I decided to accept the invitation; I gained a lot from the experience. Presenting to adults was not as daunting as I thought – in fact, I thoroughly enjoyed it. I was able to attend four other sessions – Writing, Games. Speaking and Primary Latin – all of which were very stimulating. I left with a plethora of ideas to try out, some of which I am sure I will be able to use both to improve my own practice and to pass on to colleagues at our next ALL Leicester Primary Hub meeting in December.
Delegate – Emily Marshall – Sandy Lane Primary, Bracknell:
When I first heard that the wonderful Sue Cave was planning to organise a Languages Show in the South of England, I was delighted! I'd always been keen to get to the shows further North but childcare has always been tricky for me. Then when I heard that it was to be in my home town of Wokingham and that I could literally walk to the event, to say I was overjoyed would be an understatement!
From the moment I stepped through the door, it was clear that the day was going to be a hit; a warm welcome, a goodie bag, tea and coffee flowing and an array of exhibitors to chat to about resources, as well as picking up some freebies! There was such an interesting choice of talks on offer, it was actually very difficult to choose which one to attend for each of the five sessions. As a Germanist it was a real treat to be able to attend some German based sessions on authentic resources and listening skills. The transition between the sessions was very smooth and punctual. All the talks I attended were thoroughly enjoyable, informative and very well planned. Lots of fantastic new ideas to take away with me.
I left the show feeling thoroughly inspired, grateful for the opportunity to network and mix with like-minded individuals, new contact numbers in my phone and my bags full of discounted purchases from the fantastic exhibitors. A huge thank you to Sue Cave for such a well organised event and I'll keep everything crossed in the hope that there will be another one next year!
Readers can keep up-to-date with plans for a future event by watching their weekly ALLNet message for notifications (ALLNet is an ALL member benefit).  Sue Cave can be contacted at southernplshow@gmail.com
What we offer ALL members