Photos generously donated to ALL by Miki Carter, Susanna Matera and Shixiang Wu.
Supporting Chinese in cooperation with ….
Welcome to the Chinese Language Zone created by teachers for teachers of Chinese languages at all levels and in all sectors, available to ALL members, and for a limited time to the wider profession.
热烈欢迎大家来到ALL的中文区——一个由老师们创建,并服务于老师的中文教学分享家园。我们希望所有领域里的中文教育者都能在此进行交流(在初期我们将不仅向ALL会员开放,也向公众开放,希望能够得到所有中文教育者的意见和建议)。
It includes practical ideas, articles on Chinese language and pedagogy, curriculum, communities and countries where Chinese languages are spoken. It also includes suggested research articles in Chinese or English, a reading list about the Sinocentric world, and resources for teaching Chinese languages as well as details of interesting events.
在这里您将找到许多实用的好点子,以及汉语言和教学方面的专业文章、教学大纲,还有汉语言覆盖的地区和国家方面的信息。这里还有备受推崇的中英文调研文章、"以中国为中心主义"方面的书单、汉语教育资源以及妙趣横生的活动详述。
Contributions submitted to the Chinese Language Zone are peer-reviewed and published online.
中文区的所有内容发布前都会经过同行的阅览保证其专业性。
In the 'Great News' area we celebrate all things Chinese - language and practice, resources, events, support for teachers and challenges and opportunities for learners. Let us know your Great News!
在"好消息"板块,我们会庆祝所有和中文有关的内容:各种实践、资源和活动项目,对老师的支持以及对中文学习者的机遇和挑战。我们热切期待您的好消息!
Do you have any resources that you'd like to share with the wider community? Is there a resource you used that you'd like to recommend? If you'd like to get in touch to find out more, recommend or submit a piece, then please contact info@ALL-Languages.org.uk
您有想让更多人受益的资源吗?您有自己亲身实践过并想强力推荐的资源吗?如果您希望和我们保持联系、了解更多、推荐或分享资源,请联系info@ALL-Languages.org.uk
Great news for Chinese
Here we celebrate all things Chinese - language learners and teachers, cultural events,
support for teachers, and challenges and opportunities for learners. Let us know your Great News!
Congratulations and thanks
Congratulations, teachers of Chinese languages !
ALL is thrilled to be launching the Chinese Language Zone. Chinese language teachers, who volunteered to share their expertise, have been building this Zone to promote Chinese languages teaching and learning and to support the development of the Chinese languages teacher community. We much hope you'll enjoy discovering the resources available here and invite you to get in touch to share your own work and/or to recommend any resources.
Heartfelt thanks to the volunteers who have worked together to launch this Chinese Language Zone! including
Ms Cara Bleiman, Ms Miki Carter, Dr. Yangguang Chen, Susanna Matera, Dr. Yu-Chiao Prouton, Mr James Stagg and Ms Shixiang Wu. Thanks to those who shared their photographs also!
Please visit other areas of the ALL website. All languages teachers have strategies in common and we here at ALL want to celebrate and support all languages teachers and their work.
The Chinese Language Zone depends on enthusiast to share; over to you!  Join the team!
Steven Fawkes and Judith Rifeser for ALL
Stories on the ALL website
Have you read the latest copy of Languages Today?
The Chinese Language Zone is grateful to teachers who share their resources and recommendations here.
The copyright on these remains with their creator. 
Resources are proofread, but if typos still exist, please let us know via email.
10 Mandarin songs and rhymes with lyrics in pinyin and English from YouTube
The texts are organized by themes, namely Tones, Hellos, Numbers, Heads & Shoulders,  Looking for Friends, Weekdays, Twinkle Twinkle Little Star, To School, What's Your Name? How Old Are You? 
Although they are for children, they are at the right language level for teenagers and even adult students. Shared by Professor/Dr. Yangguang Chen (Goldsmiths, University of London)
Dr. Yangguang Chen 10 Pieces of Chinese Song and Nursery Rhymes to sing along.docx
Institute of Education Conficius Institute
The IOE Confucius Institute Mandarin Resources for Schools (MARS) page is a great place to find everything from worksheets, activities and Powerpoint presentations to memrise vocabulary sets, past papers and cultural projects.                          
Mandarin Resources for Schools
https://ci.ioe.ac.uk/mars-homepage/ 
The IoE Confucius Institute for Schools has collected together a range of resources for teaching primary Mandarin which are freely available here.
Primary Mandarin materials
 https://ci.ioe.ac.uk/teaching-materials/primary-materials-2/ 
Chinese Transition Toolkit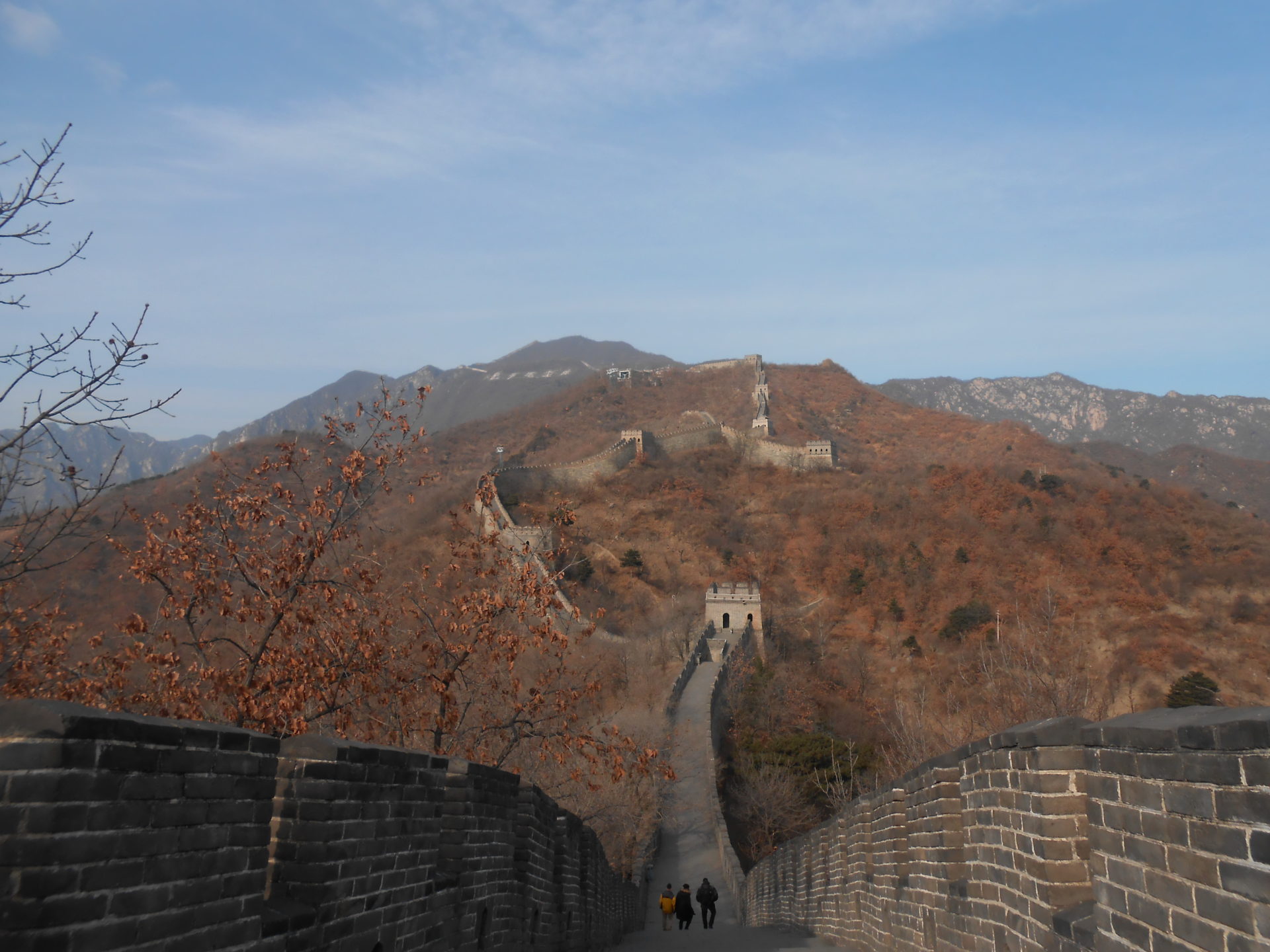 Resources shared at the ALL Chinese Language Zone launch event June 2021
Over a hundred people signed up to join the launch event for the Chinese Language Zone which included a packed Show&Tell.  
One of those attending wrote:  Thank you so much for allowing me to participate in the founding of the ALL Chinese Zone and it was so inspiring to see so many wonderful resources shared by other teachers!
which summed up the feeling of the event perfectly . 
Resources / Links will appear here as they are delivered. 
GroupTalk - Liz Fotheringham
Primary Mandarin cards - Rachel Tiefenbrun
Primary Mandarin's progressive card games and accompanying Teacher's Guides, are designed to develop early learners' understanding of, and competency in. Mandarin Chinese.
To motivate learners and provide a meaningful context for language use, the games are built around the concept of using games children already know and love playing in their native language. They have built in progression; taking children from beginner concepts in level 1 games to a more developed understanding of the language system in level 3.
Each Teacher's Guide contains 10 photocopiable activities for use before and after game play to consolidate and extend learning further.
Both games and guides have been designed for specialist and non-specialist primary teachers, for children aged 7-12 years. They have also been successfully trialled by Mandarin teachers in the early stages of KS3 .
ALL Primary CLIL resources for Chinese language
The items in this section were created in several languages by ALL as part of a project.
Awaiting further information.
The Chinese Zone is grateful to the writers of these blogs which reflect their personal views.
Why your students should learn Mandarin, Cara Bleiman
Creativity in the Chinese classroom, Dr Yu-Chiao Chung
Here Yu-Chiau Chung looks at different aspects of creativity and asks : How can creativity enhance the learning  of Community languages?
Creativity enhances the learning of Mandarin Chinese because it helps developing linguistic skills by providing meaningful and engaging contexts as well as opportunities for genuine communication.  This PPT provides the underpinning theoretical background of applying creative work in Chinese classrooms.  It also provides various ideas and pedagogies of creative work: scrapbooks, photostories, drama and songs.
Support and opportunities for teachers
Challenges and opportunities for learners
YouTube channel
A Youtube channel where you can find the series "Chinese Grammar Simplified". Here, using short video and animations, Luke Wang aims to break down and explain the most common grammatical patterns in the Chinese language.
Twin Cities Chinese Tutor: https://www.youtube.com/c/TwinCitiesChineseTutor/videos
Recommended by teacher trainees (PGCE Secondary Languages, Goldsmiths, University of London)
British Council Great Languages Challenge (inc. Mandarin)
British Council Mandarin Speaking competition
Details of the National Curriculum requirements for Languages, including Chinese
Details of the National Curriculum requirements for Languages, including Chinese
The AATT of curriculum planning - Dr Jennifer Eddy
Research summaries from OASIS
The Open Accessible Summaries In Language Studies (OASIS) initiative aims to make research findings on language learning and teaching available and accessible to a wide audience.
 OASIS summaries are one-page descriptions of research articles on language learning, language teaching, and multilingualism that have been published in peer-reviewed journals listed on the Social Science Citation Index or the Arts and Humanities Citation Index. The summaries provide information about the study's goals, how it was conducted, and what was found, and are written in non-technical language. Where relevant, they also highlight findings that may be of particular interest to language educators, although the initiative is not solely aimed at research with immediate practical implications. The summaries are generally approved, and often (co-)written, by the author(s) of the original journal article.
Compared to well-established European languages such as German, French or Spanish, research on Mandarin learning in UK schools is quite thin on the ground.
In the list below, Cara Bleiman and Dr. Judith Rifeser recommend a range of academic books and articles on the teaching of Chinese as a second language.
A selection of these are freely available to ALL members in the Language Learning Journal.
Recommended Reading 1 : The Language Learning Journal
Dr. Judith Rifeser writes: The Language Learning Journal is the official journal of the Association for Language Learning. It is an open access journal by Taylor Francis that publishes international research on the teaching and learning of languages, pedagogy and multilingualism and multiculturalism. ALL members have access to the journal as a member benefit. ALL Language Learning Journal page: https://www.all-languages.org.uk/research-practice/language-learning-journal-llj/
You and/or your school can join to become an ALL member here which provides access to the full range of benefits that ALL has to offer. We also offer corporate membership: https://www.all-languages.org.uk/join/become-a-member/
Within the ALL  Language Learning Journal links, the DOI (Direct Object Identifier) will lead directly to the article, if you are an ALL Member.
Bao, R. (2020) Collaborative dialogue between complete beginners of Chinese as a foreign language: implications it has for Chinese language teaching and learning. In: The Language Learning Journal, 48:4, pp. 414-426, DOI: 10.1080/09571736.2017.1422136
Hu, B. (2010) The challenges of Chinese: a preliminary study of UK learners' perceptions of difficulty . In: The Language Learning Journal, 38:1, pp. 99-118, DOI: 10.1080/09571731003620721
Hughes, N., Lo, L. & Xu, S. (2019) Blended Chinese language learning design: an integrative review and synthesis of the literature. In: The Language Learning Journal, 47:3, pp. 313-331, DOI: 10.1080/09571736.2017.1280526
Osborne C., Zhang, Q. & Zhang, G. X. (2020) Which is more effective in introducing Chinese characters? An investigative study of four methods used to teach CFL beginners. In: The Language Learning Journal, 48:4, pp. 385-401, DOI: 10.1080/09571736.2017.1393838
Zhang, D., Lin, C.-H., Zhang, Y. and Choi, Y. (2019) Pinyin or no pinyin: does access to word pronunciation matter in the assessment of Chinese learners' vocabulary knowledge?. In: The Language Learning Journal, 47:3, pp. 344-353, DOI: 10.1080/09571736.2017.1289237
Zhang, G.X. & Li, L.M. (2010) Chinese language teaching in the UK: present and future. In:  The Language Learning Journal, 38:1, pp. 87 97, DOI: 10.1080/09571731003620689
Recommended Reading 2
Reading list recommended by Cara Bleiman (SWIRE):
Bassetti, Benedetta (2006) Orthographic input and phonological representations in learners of Chinese as a foreign language. Written Language and Literacy 9 (1), pp. 95-114
Everson, M. (2011). Best Practices in Teaching Logographic and Non-Roman Writing Systems to L2 Learners. Annual Review of Applied Linguistics, 31, 249-274. doi: https://doi.org/10.1017/S0267190511000171
Fotini, D., L. Pan and K. Carruthers (2018) Mandarin Chinese Teacher Education: Issues and Solutions. London: UCL IOE Press
Newman, E. H., Tardif, T., Huang, J., and Shu, H. (2011). Phonemes matter: the role of phoneme-level awareness in emergent Chinese readers. Journal of Experimental Child Psychology, 108(2), pp. 242–259. https://doi.org/10.1016/j.jecp.2010.09.001
Orton, J. and Scrimgeour, A. (2019) Teaching Chinese as a Second Language: The Way of the Learner. London: Routledge.
Ping, W. (2009). The Provision of Mandarin Chinese in the UK Secondary Schools: What's in the Way? European Journal of Education, 44(1), 83-94. Retrieved May 23, 2021, from http://www.jstor.org/stable/25481892
Starr, D. (2009) Chinese Language Education in Europe: the Confucius Institutes. In: European Journal of Education, Vol. 44 (1) pp. 65- 82. https://doi.org/10.1111/j.1465-3435.2008.01371.x
Wang, J. and Leland , C. H.(2011) Beginning students' perceptions of effective activities for Chinese character recognition. In: Reading in a Foreign Language. 23(2) pp. 208 – 224. https://files.eric.ed.gov/fulltext/EJ943538.pdf
Yin, L., Li, W., Chen, X., Anderson, R.C., Zhang, J., Shu, H. and Jiang, W. (2011) The role of tone awareness and pinyin knowledge in Chinese reading. In: Writing Systems Research, 3:1, pp. 59-68, DOI: 10.1093/wsr/wsr010
Recommended Reading 3
Dr. Judith Rifeser (ALL Honorary Deputy Membership Officer/ Goldsmiths, University of London) recommends these texts on creativity, bilingualism and citizenship education in relation to the teaching of Chinese
Anderson, J. and Chung, Y-C. (2011) Finding a voice: arts based creativity in the community languages classroom. In: International Journal of Bilingual Education and Bilingualism. 14:5 pp. 551-569. https://doi.org/10.1080/13670050.2010.537742
Chen, Y. (2007) Equality and Inequality of Opportunity in Education: Chinese Emergent Bilingual Children in the English Mainstream Classroom. In: Language, Culture and Curriculum. 20:1 pp. 36-51, https://doi.org/10.2167/lcc325.0
Chen, Y. (2014) Becoming global citizens through bilingualism: Language policy and Chinese citizenship education in a globalising world. In: Kennedy, J. K, Gregory, P.F.& Zhao, Z (eds) (2014) Citizenship Education in China: Preparing Citizens for 'the Chinese Century'. London: Routledge Taylor & Francis Group.
Gregory, P.F. & Zhao, Z (eds) (2014) Citizenship Education in China: Preparing Citizens for 'the Chinese Century'. London: Routledge Taylor & Francis Group. 
Jiang, X. and Cohen, A.D. (2012) A critical review of research strategies in learning Chinese as both a second and foreign language. In: Studies in Second Language Learning and Teaching. 2:1 pp. 9-43. Available at: https://core.ac.uk/reader/154446440
Lawrence, S. (2011) I love China! Integrated Chinese Language and Cultural Activities for kids. CreateSpace (Amazon).
Wu, K.T. (1936) Chinese Book: Its Evolution and Development. In: T'ien Hsia Monthly, Vol. III, No.1, pp.25-33. Available at: http://www.chinaheritagequarterly.org/tien-hsia.php?searchterm=020_chinese_book.inc&issue=020