Spanish & Portuguese Language Zone
Spanish & Portuguese Language Zone
Vida Hispánica is the Language Zone for teachers of Spanish and Portuguese at all levels and in all sectors, available to ALL members. It includes articles on teaching Spanish and Portuguese, on the two languages and on contemporary Iberia and Latin America. Articles are in English or Spanish. There are also reviews of publications about Spain, Portugal and Latin America and of resources for teaching the languages, plus details of forthcoming events.
Superb news for Spanish - 'Spanish is Special'
The following items have been shared by lovers of Spanish around the country.
Some are short and some are more detailed, but they are there for Spanish teachers to enjoy and pass on. 
If you have a Good News story or information for your fellow Hispanists, please do contribute it by email. 
Everything positive is welcome!
Gobierno de España en Reino Unido
My favourite memories of Spain
10 ways to boost your bilingual child's Spanish skills at home
Poetry Corner
The ALL Literature wiki contains lots of suggestions of texts to use with your Spanish learner – whatever their age! – and it's not all 'Literature'! You can find song lyrics, jokes and tongue-twisters alongside poems and story texts.
Use the Search feature to look for things you need – from Gloria Fuentes to Beyonce or Pablo Neruda.
#LoveMySpanish
ALL asked Spanish teachers
Calling all Spanish teachers #mfltwitterati
When you were LEARNING Spanish what was your favourite thing ?
Messages to share with your Spanish learners ?
I still remember how different it sounded in my first lessons. Strange as now it seems natural and easy.
Always encourage learners to enjoy the strangeness/otherness before it becomes familiar.
Perhaps it was Spanish's links to Arabic coming through. It felt exotic in a way French didn't.
You pronounce nearly everything!!
My Spanish teacher was Columbian - feisty, eccentric and passionate. I loved the five minutes at the end of each lesson when she shared a titbit of Hispanic culture be it about el sereno lighting lamps or a poem or a moment in history. We worked hard but we always had those 5min
I remember the sereno. One of the first things I remember learning was the verb Dar palmas to summon the sereno to bring the keys to let you into the building. Did that really happen?
Most amazing, passionate language that was a lot more accessible.
In Mexico the vigilantes came round for their money each month but they did station a man with a stick on the street all night. Also I think he turned the streetlight on and off.
Being a real grammar geek, I loved the fact that there were TWO ways of forming the imperfect subjunctive and there was a 'sort of' neuter definite article in 'lo' (lo bueno, etc.). I'm easily pleased!
Work experience in Santander. Without a doubt!
Not a Spanish teacher. But I enjoyed learning Spanish songs. Without them, I'd hardly remember anything at all now.
The Spanish football team and knowing I would need to speak Spanish in order to be a WaG.
University in Alicante. The best 6 months !
The simplicity and directness after French- quieres agua instead of voulez-vous de l'eau - and the upside down punctuation marks!
Getting to use it on Spanish exchanges. It was like having a super power when you realised you could understand and communicate in another language. Also, Nan had lived in Chile as a young girl and she would tell me silly jokes which my parents couldn't understand!
Sounds. Especially the R rolling and rhyming los ...Noun....os+ Adj....os and same with Las as as. My fave word being the very satisfying sacapuntas
Etymology and the stories behind pronunciation. As an RE specialist, I find the Arabic/Islamic influence on Spanish really interesting and students of both subjects like seeing the connections between them
Dichos y expresiones coloquiales!! Nunca me aburren!
The sounds, the directness, it's logical nature... I find it very musical
Granta names world's best young Spanish-language writers
List celebrating authors under-35 includes Cubans for first time and more authors of colour.
A mystical murder story set to the rhythms of Inca ritual dancing, a tale of quotidian corruption in Equatorial Guinea, and a psychedelic musing on exile in outer space are among the stories in an eclectic new collection intended to showcase the best young writers of Spanish-language fiction.
Eleven years after publishing its first collection of the finest up-and-coming authors in Spanish, Granta magazine is releasing a second volume that brings together 25 writers aged under 35 and now at work on four continents.
The list includes 11 female writers and 14 male writers from Spain, Nicaragua, Cuba, Colombia, Uruguay, Peru, Mexico, Argentina, Equatorial Guinea, Chile, Puerto Rico, Costa Rica and Ecuador.
Published in The Guardian, you can read the story and read the full list of best young writers of Spanish-language fiction here.
Primary Spanish in a Hackney School
Raul from Hackney
Hackney teachers have create a story in Spanish about character called Raul. Bernadette Clinton says : We wrote this as we always make it clear that we include the Hispanic World, not just Spain, so Raul travels to several of these. There are 5 countries as our schools have an Hispanic Week each year and we thought that classes could focus on one country each day. Also, several of our teachers did some lovely things during lockdown on cooking, so we included cooking too.
https://view.genial.ly/5fb6e5f24bd8c4109c68ae9b
There is also a Cuaderno to complement the story. 
An update from: Oak National Academy
Primary Spanish Resources
Spanish workshops November 2020
ALL is grateful for these contributions which express the views of the individual writers and are offered to stimulate the thinking of readers. 
Effective independent vocabulary revision
'From drilling to skilling' - Verónica González Otero teaches in a secondary school in the North East of England and compiles here strategies to support remote vocabulary learning.  
How do you …? Use film viewing to enhance students' language comprehension?
How do you …? Use film viewing to enhance students' analytical skills?
How do you…? Use phonetics in the Spanish class?
Hackney Spanish Speaking Competition
Hackney Spanish Speaking Competition in 2021. 
Hackney launches this initiative in January 2021 for its schools which will hold heats in school and send winners to the Grand Finale in the week beginning 12 July. It may inspire others!
The aims are:
To ensure that pupils are given every opportunity to practice and develop their Spanish speaking skills
To organise a high quality event which will raise the profile of Spanish in Hackney
To provide an opportunity for pupils to show off their talents and to have fun doing so
Pupils can enter individually, in a pair or as a group and can recite a poem, sing a song, do a role play or performance
Primary Spanish Event online 20 March 2021
Free Spanish Workshops
The Education and MFL Advisers at the Consejería de Educación (The Spanish Embassy Education Office in UK and in Ireland) together with Extenda, the Andalusian Promotion Agency have developed 8 free workshops for Spanish Teachers, starting on May 12th until June 30th.
One hour every Tuesday from 4:00 to 5:00 pm. Click here and here for more details or see below.
Talleres en línea para profesorado de español en el Reino Unido e Irlanda
La Consejería de Educación en el Reino Unido e Irlanda y Extenda (Agencia Andaluza de Promoción exterior) ofrecen ocho talleres de formación en línea para profesorado de español durante los meses de mayo y junio de 2020. Se trata de una serie de talleres independientes sobre distintos aspectos metodológicos relacionados con la enseñanza del español, que se pueden seguir puntualmente: cada docente puede inscribirse solo en uno solo de los talleres, en varios o en todos, según su interés.
Fechas y horario: los martes de 16:00 a 17:00 en los meses de mayo y junio (desde el 12 de mayo hasta el 30 de junio, incluido). Inscripción: la inscripción es gratuita y se realiza a través de este formulario (se puede participar en todos los talleres o elegir solo uno o varios).
Certificación: la Consejería de Educación emitirá certificado de participación a los asistentes a cada taller.
Todos los detalles sobre el programa y contenido de los talleres pueden consultarse en la web de la Consejería de Educación: https://www.educacionyfp.gob.es/reinounido/convocatorias-programas/formacion-profesorado/extenda-talleres-en-linea-mayo-junio-2020.html
Challenges and Opportunities for Learners
Celebration of Speaking
One of the impacts of COVID-19 has meant that many pupils have had fewer opportunities to speak Spanish than usual. In the British Council / ALL Celebration : Express Yourself  you and your Spanish learners can prepare:
A short poem in the target language (written by themselves or by another author)
A short presentation on any theme e.g. climate change, equality, why I love languages
A short sketch
A short dialogue
You record yourselves delivering a performance, (under-16 participants should use either PowerPoint slides/Bitmoji/other pictures or video imagery rather than showing their faces). This can be a solo or joint performance but should be no longer than 90 seconds in total and recorded in landscape mode.
More details here :
https://www.britishcouncil.org/school-resources/languages/express-yourself-lockdown
Español: lengua global
The Spanish Embassy in the UK has provided a series of short films and a quiz about Spanish and its global  reach  for the Express Yourself North-East Festival of Languages: 
Teaching and Learning Spanish
Jesualdo Martínez, Spanish Coordinator, The Premier Academy Cuando hace ya 5 años recalé en The Premier Academy como coordinador y profesor de español mi objetivo fue dotar al departamento de idiomas de todo lo necesario para ofrecer a nuestros alumnos un currículum sólido y con garantías de futuro. Cuando en un principio empecé a trabajar en la […]
Jesualdo Martínez, Spanish Coordinator, The Premier Academy Cuando hace ya 5 años recalé en The Premier Academy como coordinador y profesor de español mi objetivo fue dotar al departamento de idiomas de todo lo necesario para ofrecer a nuestros alumnos un currículum...
Carlos Sanz Mingo (Cardiff University) La Guerra Civil española ha sido fuente inagotable de material para el cine español, que hizo uso de la misma desde poco después de terminar el conflicto (por ejemplo, Raza, de 1942). Las largas vacaciones del 36 (1976) marca un...
Mara Fuertes Gutiérrez (Leeds Metropolitan University) El surgimiento y popularización de las tecnologías de la información y la comunicación (TIC) y su integración progresiva en todos los niveles educativos implica, entre otras cuestiones, la expansión notable del...
Irene Macías (University of Bath) "Mañana en el instituto" es un relato corto destinado a las etapas de aprendizaje de KS4 y KS5 (niveles B1-B2 según el MCER). El objetivo es facilitar el aprendizaje lingüístico acercando a los estudiantes a la realidad de una...
Basil Turner (High Wycombe) No child brought up in an English-speaking household would use the three English words above as set out in the title of this article.  Equally, no child brought up in a Spanish-speaking household would refer to 'Dos rojo manzanas'. The...
Irene López Rodríguez (Liceo Europeo, Madrid, Spain) INTRODUCCIÓN En la España del Siglo de Oro el papel de la mujer se circunscribe al locus doméstico gobernado por una figura masculina, ya sea el padre o el marido. Las aspiraciones personales y familiares de la...
Álvaro Acosta Corte, University of Leicester INTRODUCTION This article evaluates the current research landscape regarding heritage speakers of Spanish. It intends to review and critically assess the literature and the current research trends and methods in this...
Lesley Wylie, University of Leicester Sin las ficciones seríamos menos conscientes de la importancia de la libertad para que la vida sea vivible y del infierno en que se convierte cuando es conculcada por un tirano, una ideología o una religión. Quienes dudan de que...
10 of the best novels about Portugal
10 of the best novels about Spain
10 of the best Latin American novels - that will take you there
Instituto Camões
The website of  the Instituto Camões in London can be found here
Anglo-Portuguese School of London
The Anglo-Portuguese School of London (APSoL) is a free 4-11 primary school which opened in September 2020 with a cohort of Reception  children. At full capacity, the school will have 420 places and all year groups from Reception to Year 6.
The school is England's first to provide a bilingual curriculum in English and in Portuguese
All articles about the teaching and learning of Portuguese
Far from being an exhaustive list The Guardian have collated 10 novels set in Portugal which will transport you on a journey through Portugal's culture, history and politics....
If you want a read which takes you to distant Latin American shores, through cities and pueblos, jungles and rivers with an edge of political realism, magic, flavour, colour and vibrancy then look no further than the Guardian's 10 best Latin American novels....
Are you craving adventures in Latin America? Here is a selection of short stories crafted from 10 Latin American short story writers which will catapult you from your sofas to rural Mexico, Argentina, Buenos Aires and Chile.  Be warned these do not always make for...
Solange A. Lopes-Murphy (Indiana State University) INTRODUCTION Cross-cultural interactions define life in many societies around the globe, including the United States (Rivera, Greggory, and Ward, 2010). The great mobility that exists in the world today gives us greater opportunities to interact with people different from ourselves. However, for those interactions to be effective, we need […]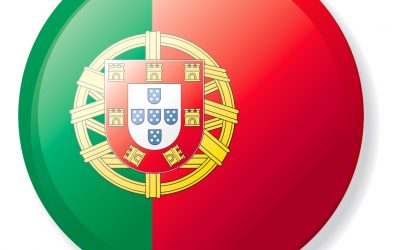 Maria José Veiga (Researcher at the University of Aveiro, Transmedia Portugal) INTRODUCTION In the second half of the 20th century, foreign language teaching methods within the Portuguese Education system have proved to be translation resistant. By the end of the first decade of the present century, one can observe that there has been a steady […]