Languages Today is the termly magazine of the Association for Language Learning, and is designed specifically for language teachers. It is free to members of the Association for Language Learning.
It contains news from the language teaching world; ideas to help with your teaching; reviews of teaching resources; and information about schemes and projects which may be of interest to you. We follow a day in the life of language teachers, trainers and people who use languages in their job, and we find out about how language skills are used in the workplace.
We welcome the opportunity to use up-to-date photographs of teachers working with their students, from schools, colleges, higher and adult education, to help ALL to raise the profile of language teachers and students learning languages. If you have suitable photographs that we could use to show language teaching and learning, please let us know.
Please send them to the Languages Today editorial team with a brief description and the name of your institution. Full permission of all subjects is required, in particular parents' permission to use images of pupils; images need to be full colour, and high resolution (minimum 300 dpi or 2,480 pixels wide), jpegs if at all possible; and let us know if we need to credit the photographer.
Languages Today taster articles
Never miss a future article – join ALL today!
Language Futures is an exciting initiative for creative primary and secondary schools interested in developing languages beyond the classroom.  The core purpose of Language Futures is to generate deep engagement with learning, such that learners are motivated not...
Languages Today extra content
This section comprises extra reference material and information that we didn't have space for in the magazine. Accessible to ALL members only, and delivering an additional member benefit! Click here for more reasons to join ALL.
Deak Kirkham, Teaching Fellow, Academic English for Business & Management and Linguistics Tutor at Leeds University Name some international languages (or 'lingua francas' as they're sometimes called). English is likely to top most contemporary lists; other reasonable...
Anna Lise Gordon, ALL President 2016-18   The Theory    What is resilience?   Neenan (2009: 3) describes resilience as an 'intriguing yet elusive concept' but there is no doubt that the concept has assumed greater significance in educational documents in recent years....
(This is an extended version of the article which appeared in the Summer 2016 issue of  Languages Today magazine, with additional references and exemplification) Introduction Two of the issues exercising colleagues in the ALL Primary Hubs and beyond are the vexed...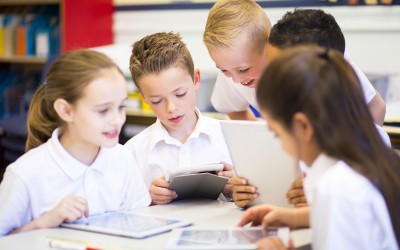 A summary of Languages Today magazine content in 2017 -18.   Autumn 2017 Our Autumn 2017 issue will be about Multilingualism, and will be out in September 2017.  Featuring ideas about teaching multilingual pupils, multilingual debating and growing up in a multilingual...
A summary of Languages Today magazine content in 2015/16.   Autumn 2015 Our Autumn 2015 issue was all about 'Art, design and fashion': Featuring ideas for craft and language activities; creating portraits using Spanish words; and fashion teaching tips from Routes into...
A summary of Languages Today magazine content in 2014/15.   Autumn 2014 September 2014 was a pivotal time for the teaching of languages throughout the curriculum - and especially at Key Stage 2 - so this issue of Languages Today was a primary & cross curricular...
Subscribing to Languages Today
All members of ALL receive Languages Today as part of their membership, along with extra online material.
Contributing to Languages Today
We would love to hear from you about news, projects and events, and issues that you feel strongly about.
Accessing Languages Today
To log in, full members will need their usernames and passwords. If you have any problems logging in, please
ALL supports and represents different groups of language teachers in the UK, with the help of volunteers around the country.
Join the Association for Language Learning. Find out more about your professional community.