Below is a list of all events that are relevant or suitable for Primary teachers. Some events are cultural or language related special days, some are ALL events or events run by external bodies involved in language teaching or learning.
Just click on the event to find out more details about each event.

Upcoming Events
Events Search and Views Navigation
December 2018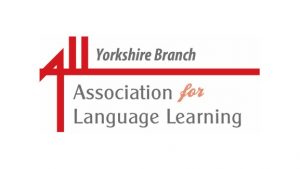 How did we do? How can we do even better? • 6 outstanding CPD sessions for one very competitive fee! • 6 outstanding speakers sharing a wealth of ideas! • No supply cover costs for your school! • Fresh ideas to use in your classroom the following day 13th November: AQA Feedback – Looking back to 2018 and forward to 2019 21st November: Implementing practical strategies to support grammar and vocabulary development 11th December: Developing confident speakers 15th January: Developing…
Find out more »
January 2019
February 2019
March 2019
April 2019
+ Export Events
Language World is ALL's national conference for teachers of languages. Join your subject community to celebrate language teaching and learning!
Join the Association for Language Learning, and find out more about your professional community
ALL supports and represents different groups of language teachers in the UK, with the help of volunteers around the country.