The Association for Language Learning (ALL)
Who we are
The Association for Language Learning (ALL) is an independent registered charity and the UK's major subject association for those involved in the teaching of foreign languages at all levels.
How can we support you?
ALL believes that it is important to keep our members briefed on news and updates in the languages sector, and we work hard to deliver a range of relevant benefits to our members.
Become a member
We support and represent teachers of all languages in all sectors.  Whether you're a languages co-ordinator in a primary school or a secondary languages teacher, we can offer you the support you need.
What is ALL Corporate Membership?
ALL's corporate members form an important part of ALL's membership. Join us and you'll be in good company. 
Our Platinum and Gold Corporate Members represent a broad range of sectors and offer the following types of services: languages experiences or training for language learners and/or language teachers, languages resources (online and hard copy publications), online platforms offering games, exercises and vocabulary building , intercultural resources and much more...
The opportunity for your organisation to reach our members – teachers and language practitioners across all languages, all levels, and all sectors, from primary teachers to teacher trainers, business language tutors to resource writers, and everything in between.
Corporate Members of the month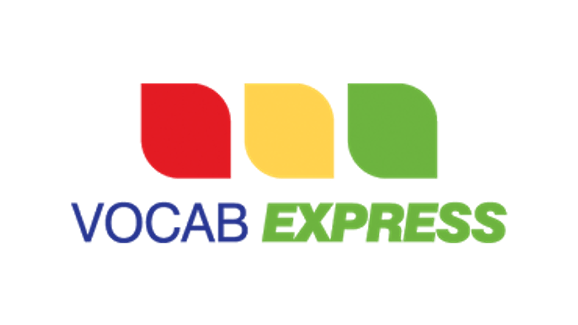 Vocab Express from Collins is a unique digital learning platform that supports students from KS3 to A-level to learn languages independently in school and at home. 
With learning activities across 14 languages and a points-based system that enables students the option to compete with their peers, Vocab Express is a great way to engage and motivate your students' vocabulary learning, as well as monitor their progress.
Vocab Express also hosts the annual Autumn League of Champions competition which sees students pitched against other schools around the world as they battle it out to win the top position on our language leaderboards.
"Our pupils enjoy the competitive element of Vocab Express. It's a great way to expand their vocabulary in French and they like to use newly learnt phrases in class. They love the League of Champions competition and look forward to it every year." Iris Dutch, French Teacher.
Find out more or register for a free trial: collins.co.uk/VocabExpress
As well as the sporting events that dominated broadcasting in Summer  we spotted this cultural aspect of the Games : https://japaninsides.com/196-countries-are-getting-represented-in-ambitious-kimono-project-for-tokyo-olympics/ As reported on Twitter by...
read more
Follow ALL's social channels
Shop
Take a look at our online shop for a range of language teaching and learning resources.