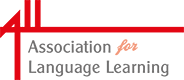 ALL Supporting Secondary Languages in cooperation with ...

An outline of the work of NCELP
Webinar (June 2021) on the Extended Project Qualification (EPQ)
Shortcut: ALL as your Secondary Career Progresses
ALL is grateful for these contributions which express the views of the individual writers and are offered to stimulate the thinking of readers. 
STALL
STALL is shorthand for 'Secondary Teachers at ALL', launched in 2021 in order to give Secondary teachers a termly opportunity to get together for some short inputs and an update online in twilight. 
STALL events are advertised through ALLNet to members.    
Languages in the Sixth Form 
Sixth Form lectures 2021
Due to phenomenal demand and feedback, The ALL West of England is extending booking for its online annual sixth form lectures. The lectures are delivered by expert native speakers and include follow up activities and resources. A licence to access the lectures costs £20 for 1-9 students, and £30 for 10 or more students.
German lecture delivered by Annette Krause from the University of Bristol - Berlin und seine Kultur
French lecture delivered by Audrey Johnson from the Alliance Française, Bristol - Immigrés et émigrés français – histoire et culture
Spanish lecture delivered by Clara Guillen, writer and lecturer with the Open University - La influencia de los ídolos
Further information and licences can be found via the link below: https://www.eventbrite.co.uk/e/all-sixth-form-lectures-tickets-189165648547
What we offer ALL members