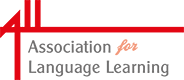 ALL Supporting Secondary Languages in cooperation with ...

An outline of the work of NCELP
Webinar on the Extended Project Qualification (EPQ)
Shortcut: ALL as your Secondary Career Progresses
Archived pieces relating the GCSE Content Review 2021
STALL - Secondary Teachers at ALL
STALL is shorthand for 'Secondary Teachers at ALL', launched in 2021 in order to give Secondary teachers a termly opportunity to get together for some short inputs and an update online in twilight.
STALL events are advertised through ALLNet to members.
Changes to GCSE French, German and Spanish for 2024 teaching
Here we collect resources from Summer 2023 around the approved specifications for GCSE French. German and Spanish or first examination in 2026.
ALL East of England
The ALL Branches and Networks in the East of England came together in a unique hybrid event in late June 2023, to consider the new GCSE requirements. There were in-person meetings in Cambridgeshire, Essex, Norfolk, Suffolk, Hertfordshire and Peterborough, as well as an online audience at the same time.
Below you can view recordings of inputs from Rachel Hawkes and Vincent Everett, giving their views.
ALL is grateful for these contributions which express the views of the individual writers and are offered to stimulate the thinking of readers.
Quadrilingual pupil activism: the Aqualendarium 2023
A water calendar project from Italy
Elfi Troi
Our secondary school Herz Jesu Institut in Rio di Pusteria in the north of Italy, the first climate school of its kind in the area, has made it its mission to engage pupils actively in working on Global Goals such as climate protection. During the school year 2021/22, pupils aged 11-13 focussed on raising awareness in relation to water issues. The aim was not to tell people what they are supposed to do, but to investigate and to develop a sustainable solution for water management. As part of their work, they devised a multilingual calendar to raise awareness and collect funds to help build a well in Northern Cameroon. In the past months, the calendar has travelled to different places in the area to allow the community to engage in their work.
You can read more about the project and find the Aqualendarium in this blog by Elfi Troi who teaches English (as an Additional Language), dance and drama.
The pupils are now focussing on further developing their activist work by being greenfluencers and educating other pupils in the community about environmental issues. See some of the slogans here.
If you know of schools where students are combining language work with ecological or development issues, please share the story via [email protected].
Competitive Advantage - GCHQ 2022
GCHQ takes a great interest in languages and recently published this article about the advantage the UK has because of its linguistic diversity.
Please click here for full details.
GCHQ also offers language resources in a range of languages, to interest learners.
Please click here for full details.
Languages in the Sixth Form 
Sixth Form lectures 2021
Due to phenomenal demand and feedback, The ALL West of England is extending booking for its online annual sixth form lectures. The lectures are delivered by expert native speakers and include follow up activities and resources. A licence to access the lectures costs £20 for 1-9 students, and £30 for 10 or more students.
German lecture delivered by Annette Krause from the University of Bristol - Berlin und seine Kultur
French lecture delivered by Audrey Johnson from the Alliance Française, Bristol - Immigrés et émigrés français – histoire et culture
Spanish lecture delivered by Clara Guillen, writer and lecturer with the Open University - La influencia de los ídolos
Further information and licences can be found via the link below: https://www.eventbrite.co.uk/e/all-sixth-form-lectures-tickets-189165648547
Latest from UK German Connection (December 2021)
Still and Sparkling
Young people can subscribe to (and write for) our Youth Newsletter, 'Still & Sparkling', to discover UK & German culture through the eyes of other young people and hear about upcoming opportunities & projects. Please click here for further details.
Café Connect
This virtual cultural exchange café gives young people aged 14-19 the chance to connect with UK and German peers through fun, interactive activities, group discussions on current topics and informal chat. It's a great opportunity to make new friends, learn about the other culture, and practise (or even pick up) some German! The friendly online meet-ups take place twice a month and are open to young people both with and without German language skills. Please click here for further details.
Summer courses – German Pupil Course and the German Scholarships Programme
The courses, which will run virtually in 2022, give young people the chance to put their German skills into practice and immerse themselves in the language and culture with like-minded peers from different European countries. Applications are due to open in January 2022. Please click here for further details.
Thematic events
Next year we will continue to offer thematic events for young people on a variety of topics. Opportunities will be posted here as they become available.
For an overview of all upcoming events and opportunities, both for teachers and for pupils, please see UK-German Connection: At A Glance and UK-German Connection: Upcoming Opportunities.
Film Events
Celebration of François Truffaut launching in January 2022
Including re-releases of The 400 Blows and Jules et Jim, a two-month season at BFI Southbank, a BFI Player collection and a batch of Blu-rays.
Lots of details here: https://www.bfi.org.uk/news/celebration-francois-truffaut-launching-january-2022
The legacy of East Germany in film: KS5 German study day
German study day exploring prevalent themes in German cinema.
10:30am to 3pm, 20 January, in-venue at BFI Southbank with Dr Judith Rifeser.
Projects with the Goethe-Institut
What we offer ALL members