Our Language Networks operate remotely and virtually (but still actively) to promote the interests of teachers of a particular language. They could be planning a one-off event, such as a seminar, Teachmeet or Language Day; setting up a competition for learners of their language; working with an ALL Branch, Network or Primary Hub to put on a shared event, keeping teachers updated on developments in their language or anything that teachers of the language or their learners would benefit from. Whatever needs doing! But whatever does need doing relies on enthusiasts to champion it and take it forward.
What we offer to everyone:
Find resources, advice and guidance on teaching languages for teachers, language coordinators and head teachers.
What we offer for ALL members:
An entirely interactive and interconnected archive on Spanish & Portuguese language teaching practice.
Information & useful links:
ABRIR offers assistance and information to teachers, parents and schools, and supports educational projects in the United Kingdom and abroad.
Action Aid teacher resources on exploring Brazil & Rio: Experience a day in the life of a Brazilian child, and take your class on a journey to Rio.
Upcoming events for Portuguese teachers
[upcoming-events categories="portugueseevents"]
ALL supports and represents different groups of language teachers in the UK, with the help of volunteers around the country.
Join the Association for Language Learning, and find out more about your professional community
Noelia Alcarazo, Reviews Editor COURSE BOOKS ¡A Debate! Estrategias para la interacción oral. (Libro del Alumno + CD Audio) Javier Muñoz-Basols, Elisa Gironzetti and Yolanda Pérez Edelsa, 2013, 171 pp, £23.95 ISBN 978-84-7711-797-1 ¡A Debate! Estrategias para la interacción oral is a textbook for students aiming to reach Level C of the Common European Framework […]
Solange A. Lopes-Murphy (Indiana State University) INTRODUCTION Cross-cultural interactions define life in many societies around the globe, including the United States (Rivera, Greggory, and Ward, 2010). The great mobility that exists in the world today gives us greater opportunities to interact with people different from ourselves. However, for those interactions to be effective, we need […]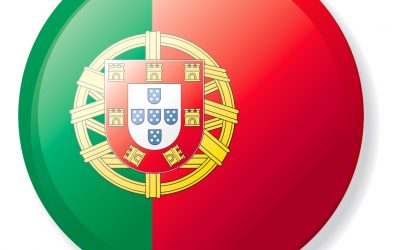 Maria José Veiga (Researcher at the University of Aveiro, Transmedia Portugal) INTRODUCTION In the second half of the 20th century, foreign language teaching methods within the Portuguese Education system have proved to be translation resistant. By the end of the first decade of the present century, one can observe that there has been a steady […]
News for Portuguese teachers
Having been delighted by the energy and enthusiasm for all things languages during their Immersion Course this year, the LFEE team are inviting MFL teachers to join them in 2018. The courses are designed to top up knowledge of French or Spanish, as well as skills in...