Photographs taken and generously donated for use by ALL by Laura Anne Simons.
Supporting French in cooperation with ….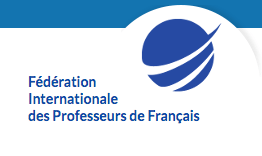 Francophonie is the Language Zone for teachers of French at all levels and in all sectors, available to ALL members. It includes articles on teaching French, on the French language and on contemporary France. Articles are in English or French. There are also reviews of publications about France and of resources for teaching French, plus details of forthcoming events. Contributions submitted to Francophonie are peer reviewed and published online, subject to approval by independent referees.
It includes a 'good news area' where we celebrate both language and practice, resources, events, support for teachers and challenges and opportunities for learners.
Poetry Corner
Kerry Phipps is a member of ALL Council
Poetry is a creative and motivating way to consolidate, memorise and expand a wide range of vocabulary and topics, reinforce grammar and lexical items, and give language new meaning and perspective while practising all four skills. Poetry is also a great opportunity to celebrate Valentine's Day or Mother's Day festivals.  I have used poetry projects very successfully in primary French lessons.
Children can work individually or in pairs to create original poems, using a scaffold as a stimulus and providing dictionaries. I often write a whole class poem to get the students enthused and clear about how they begin the task.
Final pieces can be copied out and illustrated manually or word processed for display, and possibly then recorded and converted into QR codes for books or display. Poems can transition into songs (raps are popular), dance or video formats such as Tik-Tok or iMovie. Add GarageBand effects for instant music and rhythm. Children will improve their pronunciation and intonation, as well as enjoy the rhythm (and possibly rhyme) of the language. Here are four types of poem I have used in class.
Shape poems and calligrammes are simple yet highly effective. See an example here from Clare Seccombe:

http://changing-phase.blogspot.com/2011/04/letter-by-letter.html

   

Acrostic poems are easy to create using a longer word/ topic down the centre, for examples 'Mois de l'année' and children write as many months as they can horizontally and connecting to the vertical text.

Comparison poems with repetitive starter sentences work well, and build confidence immediately. A few ideas here are excerpts from colour poems, 'without you' poems, adjectives of personality poems etc. Perhaps the students could use suitable real French similes too, such as 'joli comme un coeur'
'Jaune comme le soleil,
Rouge comme le coquelicot'
'Sans toi, je suis…sans…
Sans toi, je ne suis rien.'
'Tu es gentille comme…
Tu es belle comme…'
Topic based poems are easily created.
I have used witches spells to successfully consolidate animal and body vocabulary. For example:
'Tete de rat, oeil de chat,
Voici ma formule magique'
This poetry project was based on house vocabulary uses a popular list poem  format to progressively expand language beyond the home (NB the pupil's text has not been corrected)
This project focused on opposites:
Grammar poems can be enjoyably created by using specific structures such as this conditional tense:
'Si j'étais un animal, je serais un lion'
Clare Seccombe has also included some excellent examples of poetry created in the primary classroom through her online magazines Write Away. Here is the June 2019 edition:
https://lightbulblanguages.co.uk/resources/WriteAway/issue1-june2019.pdf 
Storytelling
More information to follow shortly.
Lose yourself on a journey into the French language
Reviewed by: Victoria Mitchell, Education Officer, ALL
'Bon Voyage! A colouring book for lovers of all things French' is a wonderful addition to the myriad of mindfulness colouring books which are popular with adults and children alike.
Not only is colouring a picture a relaxing activity to do after work or to while away a few hours of a journey, but each image in this delightful books contains a French proverb. A brilliant idea! I really enjoyed discovering French proverbs which I didn't previously know, and thinking about what their English equivalent would be. The book manages to cleverly weave together the places and proverbs of France so you can take yourself off on a cultural journey. (For ease, translations of the proverbs are given at the back of the book.) One of my favourites I discovered was 'il faut casser le noyau pour avoir l'amande' (you can't make an omelette without breaking eggs). The book can be used as a fun classroom resource when teaching proverbs, as a homework activity, an extra-curricular activity or even as a class treat. Students will particularly enjoy the hidden objects in each picture which are revealed as you colour. The book would also make a fantastic gift for someone during any stage of their language learning journey.
The Spanish version 'Buena Vista! A colouring book for lovers of all things Spanish' is also available.
By: Lizzie Mary Cullen
A bit about the author…Lizzie Mary Cullen is an award winning illustrator, artist and speaker based in London. Working in pen and ink, her psychogeographic maps of urban environments have been exhibited around the world.
Publisher: John Murray Learning
Price: £9.99
Format: Paperback
De quelle couleur est ta culotte
De quelle couleur est ta culotte? By Sam Lloyd
Reviewed by Lisa Stevens and shared with permission
One of my favourite story books for Primary Language Learning.
 When I first started teaching Primary languages, I went on a course run by LFEE in Salignac for French teachers (I thoroughly recommend it – I worked hard but had the time of my life and rediscovered a love of French that I'd lost when I was made to start from scratch at secondary school.)  During my time there we went on a trip to Souillac and several of us spent a while in a bookshop looking for suitable books to use in our classrooms. And this was the one we all loved.
De quelle couleur est ta culotte? is a lift-the-flap book that poses the question in the title to a series of animals.
Each animal has a name that rhymes with its species e.g Lucie le Brebis, Mumu la Tortue and Émile le Crocodile …
At the end there's a big surprise as Armand l'éléphant is a little forgetful…
I've used this story with EYFS – and younger in fact. They love the animals, recalling their names, and the colour of their pants. And everyone giggles hysterically in mock horror as the surprise is revealed – because we are, of course, surprised every time we read it ;o) I ask questions e.g. Valentine a la culotte rouge ou bleue?   Qui a la culotte rose? De quelle couleur est la culotte d'Aimee? offering choices if needed, and then we read it again with choral responses as we lift the flaps; sometimes a particularly confident child will want to ask the question too although it's more usual to just say the name of the animal. When I shared it in Reception, we drew a washing line of pants and coloured them in for the animals. I'd probably make it into a game now, either on the IWB with a race to match the animals and pants, or as a team game with images of the animals and coloured underwear. And I'd also look to make the story our own, perhaps not about pants this time but about another item of clothing: De quelle couleur sont tes chaussettes? perhaps or a teddy bear: De quelle couleur est ton nounours? or even change it a little and ask Comment est ton chapeau? which could be answered with adjectives other than colour.
I used to teach Kindergarten with children from 18 months to 3 years, and was sharing this book with them when an inspector arrived. My momentary fear that the inspector wouldn't share my love of the book, and that of the Kindergarten head who had a great sense of humour, was unfounded as she was giggling along with all the children and said she thoroughly enjoyed the French lesson!
Lisa Stevens is a member of the ALL Primary Steering Group; more on her blog : http://lisibo.com/2013/08/favourite-books-for-pll-de-quelle-couleur-est-ta-culotte/
Quatre Contes Populaires Ecossais: Four Scottish Folktales
Words: Kerry Phipps, Primary French teacher.
Title Quatre Contes Populaires Ecossais: Four Scottish Folk Tales
Author Fiona Scott. Translated by Nathalie Chalmers
Illustrated by Elfreda Crehan
Publisher Lexus Limited, 2017 (original English text published 2014)
ISBN 190473748X, 9781904737483
Length 96 pages
Price £7.99
'Quatre Contes Populaires Ecossais: Four Scottish Folktales' has just been published in a dual language edition by Lexus Limited. The four stories are traditional Gaelic folktales told in the Highlands and the Islands of Scotland and each one is just 20-25 pages long. The author's note states that: "Each language acts as a bridge crossing over to the other."
Two of my students in Year 5 reviewed the books with me, one at a time, after reading each story in both languages. They thought that 'La Selkie' (a mythical creature that resembles a seal in the water but assumes human form on land) was a strange story, different from anything they had read before, and weren't sure whether they liked it. However, they thought the sea like colours of the illustrations were well done.
The pupils liked 'Chanteresse,' about an underwater princess who made everyone dance with her chanting, and it had a happier ending than the previous story. 'Les Violonistes au Royaume Enchanté' was set on land, but involved time travel and was the only tale which did not involve a marriage. 'Ah bon?' was similar to the first story as it also featured a man in search of a wife, but this time, the man traded his cow for the woman.
I think that these tales would be of most interest to Scottish children learning French as they would already be familiar with the stories, which would make a good starting point. Equally, the text may appeal to native French speakers.
Talking the Talk in French, German, Italian and Spanish
Words: Joanna Alexander, The University of Nottingham
talking the Talk French, German, Italian and Spanish is a series of books aimed at helping the learner to feel confident in chatting in social situations. Topics covered include: getting to know people, lifestyle choices, making plans, sharing opinions and keeping in touch.
Each chapter is clearly laid out with content covering word banks, cognates and 'false friends', grammar points and example conversations. I particularly liked the checkpoint at the end of each chapter to check how much you have remembered.
These books are a really useful size to fit in a bag and take out to revise or swot up on conversation skills whilst on the move.  There is also an audio support pack which can be downloaded from the BBC website.
If you enjoy indulging in a new language book and want to increase your conversational skills these guides are the ones for you.
Publisher: BBC Active
Price: £9.99
Format: Paperback
Planète Terre
Planète Terre (pub. Nathan)  ISBN 978-2-09-255390-9
Reviewed by Lisa Stevens
This book is amazing! It has flaps, dials, double page factfiles, stories, quizzes, jokes and puzzles, all teaching facts about our planet – Planète Terre. In fact, it's so amazing that I had to make a video!
(You'll find it in Lisa's blog : http://lisibo.com/2020/01/planete-terre-kididoc/)
It's the kind of book that would go well on the class bookshelf for children to access in their free reading time. The facts are short and therefore less threatening than in your average non-fiction book, allowing learners to concentrate on decoding a few unfamiliar words using their knowledge of cognates and other languages as well as context and of course their existing geographical/scientific knowledge. And although Spanish is the language we learn at my schools, I would still put this on the bookshelf as children like variety, some go to French club and others just enjoy looking at texts in other languages.
If a French teacher wanted to guide children's reading of the book, you could compile a list of words in English that could be located in French by looking in the book (there are many words written in bold that would suit this activity) or perhaps create some sentences with gaps to be completed by reading a certain page. It is ideal for a French CLIL classroom of course, where you might even pose the six key questions that structure the book (below) and ask more advanced learners to answer in a sentence or two.:
Qu'y a-t-il au centre de la Terre?
C'est quoi, un arc-en-ciel ?
D'où vient l'eau des océans ?
C'est quoi, un continent ?
D'où vient la lave des volcans ?
Où y a-t-il des déserts ?
I'm off to find more of these – in Spanish this time!
Lisa Stevens is a member of the ALL Primary Steering Group
Recent Webinars
ALL London continues to host its popular webinars and has expanded its offer in response to the policies of lockdown and social distancing  - under the heading TILT (Technology in Language Teaching)
These sessions tend to be multilingual n their content, but teachers of French may be interested especially in the recordings hosted here:
http://www.all-london.org.uk/site/index.php/webinars/
of webinars such as :
58. TiLT webinar with Natalie Campbell (12th May 2020) 'Showbie for remote language learning'
57. TiLT webinar with Institut français du Royaume Uni (7th May 2020)
56. Webinar with Jennifer Wozniak (4th May 2020) 'Grammar is fun'
55. TiLT webinar with Samantha Broom 'Google Education'
54. TiLT webinar with Vincent Everett (28th April 2020) 'Creative Language Learning'
53. TiLT webinar: Show and Tell (25th April 2020)
52. TiLT WEbinar with Daren White (23rd April 2020) 'Using Google meet to enhance remote learning
51. TiLT webinar with Dr Judith Rifeser (22nd April 2020) ' Connecting school and home: Creative Language Projects'
50. TiLT  webinar with Esmeralda Salgado (16th April 2020) 'A few of my favourite ICT things'
46. TiLT Webinar with Heike Philp (9th April).  Remote learning with video.
ALL Corporate member Linguascope also hosts recordings of their webinars here : https://blog.linguascope.com/   
These sessions tend to be multilingual n their content, but teachers of French may be interested especially in these:
Efficiency in a Time of Covid-19
Language: Primarily imitated? Or Self-Selected?
Supporting Reading Strategies in Distance Learning
Beyond the physical classroom: Nurturing language learning and creativity through film
Translation for all – Motivating translation tasks in and out of the classroom
Embedding phonics in language learning
A Game of Two Halves – Strategies, tactics and set pieces to develop speaking and writing
Building cultural capital and encouraging independent language learning during lockdown
Advice and resources to support language teachers in response to the Coronavirus outbreak
The Linguascope blog also hosts
Free French worksheets by Martine Pillette during school closures
GCSE French
More information to follow shortly.
A Level French
More information to follow shortly.
Primary French
More information to follow shortly.
My Best 10 for Phonics
My best 10 ideas for getting started with teaching phonics
Sue Cave
1. Pause and say
This is an activity to help your pupils internalise new sounds. Say a sequence of 3 sounds and tell the class then they can't repeat these sounds until you give them a sign to do so. Hopefully, in the pause, they are repeating the sounds silently in their head to help them remember. Challenge them by lengthening the time before they must repeat. This can then be practised in pairs.
2. Charades
Perform the allocated actions for the phonemes in a word in the order in which they appear (missing out any that sound the same in English as the language being learnt). The pupils try to be first to guess the word. This is another good activity to help with the internalisation of sounds.
3. Listen for the sound
When using a song, story, poem or rhyme in the classroom, ask your pupils to listen out for a particular sound or sounds within it and perform the agreed action each time it is heard. This can be lots of fun.
4. Fire and Hire
Once your pupils are familiar with the letter strings for a group of sounds, create flashcards for the letters. Distribute them to pupils who should stand at the front of the class with the letters on the card facing outwards. Then randomly call out a sound and if a pupil holds a card with the corresponding letter(s) they should raise it in the air immediately. Anyone failing to raise the card on hearing the sound or raises the incorrect card is 'fired' and another pupil is 'hired'. The aim is not to be fired for the duration of the game. A set of small versions of these flashcards can be made for groups of pupils so that they can compete to 'splat' the correct card first on hearing a sound.
5. Listen and show
Try to give a phonic focus to most teaching and learning activities. For example, when practising recognition of new vocabulary, say a sound (with an accompanying action, if the support is needed) found within one or more of the words and the pupils must try to be the first to show an image card for that item of vocabulary which has the sound within it.
6. Trapdoor
Display some letter strings on the board. Divide the class into two groups. Whilst group 1 has their eyes closed, one pupil from group 2 indicates a chosen letter string. The pupils in group 1 open their eyes and take it in turns to select and name the sound of a letter string. For every sound which is not the one chosen by group 2 they win a point. Once the chosen sound is selected, that group's turn is over and 'they fall through the trapdoor'. The points are totalled at the end of a determined number of turns and the group with the most points is the winner. Depending on the confidence of the learners, mispronunciation of a sound can also be penalized by 'falling through the trapdoor'.
7. Phonic hangman
If playing this traditional game to practise and recall the spelling of words, try using a short line for a single letter sound and a long line for a sound of two or more letters. If playing in French, use a dotted line to indicate a silent letter.
8. Phonic bingo
Bingo continues to have an appeal to learners of any age. Ask your pupils to select and note down several letter strings, from a list, for the sounds with which they are familiar. When they have heard all the sounds for their selection called out by you, it is time to say Bingo!
9. Phonic Happy Families
Create sets of small cards on which are the letter strings for each phoneme of a word e.g. r – ou – ge. The cards are dealt so each person has the same, or roughly the same, number of cards. The aim of the game is to create a word by acquiring all the phonemes needed. Each player takes it in turns to ask an individual if they have a particular grapheme by asking for it by its sound. If a person has a grapheme which corresponds to the sound, it is handed over, if not, their turn is over. This continues until all the words have been reassembled and the player with the largest number of completed words is the winner.
10. Find your group
If I have taken time to create a resource, I always try to reuse it for a different activity to maximise its use. So, with the same set of cards as described in activity 9, distribute one to each pupil. The pupils move around the room and ask whoever they meet which sound they have on their card. If the sounds on both their cards can be put together to form part, or even all, of one of the items of vocabulary, they join forces. Then, if necessary, move together to find other pupils with the correct sounds to complete their word. As different letter strings can make the same sound, they will need to check which grapheme is on each other's card.
Tips
Sounds can be ephemeral and difficult to keep in the long-term memory. So, try allocating an action and an image for each sound. This makes it easier to recall and recognize. Ask your pupils to say what the sound makes them think of and by consensus agree on an action.

Don't forget to explain the physical process and position of the mouth when making a sound.

Select vocabulary for a scheme of work so that in the first year all the key sounds are systematically encountered and in subsequent years choose vocabulary to introduce alternative letter strings for the sounds.

Present and practise the letter strings for each new sound. Then, rather than you provide the written form of a new word, allow your pupils first to predict the spelling.

As your pupils become familiar with the sound and letter correspondences, give them plenty of opportunity to pronounce words without your support. This will give them confidence in the future to pronounce unfamiliar words with a high degree of accuracy.

For French, introduce the concept of silent letters and liaison early on to prepare them for the possible sound changes of words in sentences.
Sue Cave
Sue Cave is an independent primary languages consultant for Cave Languages. She has taught French in the primary, secondary and adult education sectors as well as TESOL. She is the co-author of 'Physical French Phonics' published by Brilliant Publications.
Marie-Odile Guillou's guide to French punctuation
Marie-Odile Guillou reviews the differences between conventions in French and English use of punctuation.
Adult Learners
More information to follow shortly.
French for Employment
More information to follow shortly.
University French
More information to follow shortly.
Sweet inspiration
Sweet inspiration
(Shared by permission of Lisa Stevens)
Being stuck with my foot up was giving me plenty of time to read, think and play with my tech, and one morning a combination of the three inspired this post!
I was pinning away on Pinterest when I came across a 'Pin' about 'Le top 10 des bonbons préférés des Français'.
As I looked at the article, I started thinking "How could I use this?"
So I started making a list
1. Compare the sweets eaten in France and UK. Are they the same?
2. Look at the names of the sweets e.g. les bouteilles de Coca, les bonbons au caramel. Could you understand these names without seeing the pictures? Test it by giving learners the images and the words separately and see if they can match them. Or ask "Qu'est-ce que c'est 'Bottle' en français?"
3. Look at ordinal numbers "le bonbon en première position est…?" "Dans quelle position est la fraise Tagada?" "Quelle est le bonbon en huitième place?"
4. Discuss likes and dislikes – "Tu aimes les bonbons ? " Tu aimes les bouteilles de Coca?" " Tu préfères les Dragibus ou les Chamallows?" "Quels bonbons aimes-tu?" Encourage use of connectives e.g. "Je n'aime pas la Réglisse mais j'aime beaucoup les Schtroumpfs",  "J'aime les Chamallows mais je préfère les bouteilles de Coca."
5. Conduct a survey. You could use the French sweets or find out about the learners' likes and dislikes by asking for example "Tu préfères quel bonbon?" or "Quel est ton bonbon préféré?"
6. Make a bar graph of the results and discuss "Combien d'enfants aiment les bonbons au caramel?"
7. You could use the same graph to talk about plus / moins (more and less) "Les Schtroumpfs sont plus ou moins populaires que les nounours à la guimauve?" "Quel est le bonbon le plus populaire?"
8. Talk about the colours of the sweets. I also found some really colourful lollipops that would be good.
Or you could use a packet of Smarties and count how many of each colour you get in each tube. (More opportunity to use plus/moins que)
9. Learners invent their own sweets! This could lead to recipes, labelling colours and shapes,  craft as they could make them out of clay/playdough, coloured paper, and even try to market them to each other, using persuasive language "Mes bonbons sont délicieux" "Oui, mais les sucettes sont plus savoureuses" and so on
10. And finally, as healthy lifestyles are important, perhaps linking sweets to things we should and shouldn't eat, and foods that are "bons pour la santé" Perhaps use a food triangle to add foods in the correct proportions with sweets at the very top! (There are Spanish examples on my Pinterest https://www.pinterest.com/lisibo/spanish-food/)
There are more suggestions on Lisa's blog : http://lisibo.com/2014/04/sweet-inspiration/
Lisa is a member of the ALL Primary Steering Group
Strictly French in Isolation
Pilot Languages celebration
for Secondary schools in the North-East
Summer Term 2020
Strictly Speaking is a competition created by ALL with Routes into Languages East. It is mutilingual and includes French.
It targets Y8 students in the hope of giving them a positive language experience and encouraging them to opt to continue with French into key stage 4.
In 2020 ALLNE was planning a pilot of the competition which cannot now go ahead in its planned form.
However we have turned our creative minds to inventing a new event / activity – a Celebration rather than a Competition which we call Strictly in Isolation. 
In a nutshell – Strictly in Isolation
i) Students (Y8 or older) choose a poem in French (or their Target Language) and learn it by heart.
ii) They rehearse and finally perform it; this might be in a film of themselves reciting the poem, or in an audio recording of their recital over a version of the text they have made. 
iii) They send their performance to their teacher who forwards it to an ALLNE volunteer for publication on a YouTube channel.
iv) People view the performances and leave supportive comments.
v) Certificates are awarded.
ALLNE will publish a short anthology of poems online (also available as pdf) in French (and German and Spanish) along with online clips of the poems being read / performed. 
Students may choose their own poem if they wish, but will then also need to find their own support. Teachers are asked to advise students to choose a poem that is not too long – a sonnet is the maximum length (see anthology) – if they choose a longer poem they should extract a suitable section from it.
Students study the poem and find out its meaning by whatever means they wish; teachers may wish to deliver some input on this. Students use the meaning to guide their ideas on how to perform / read the poem aloud. Rehearsal is an essential element of this performance (as it is for examinations.)
We are aware of other learning opportunities through this event: Teachers should guide their students on school policies around images – if agreements are in place for students' images to be shared on the Internet then they might film themselves performing; if not they can be guided to make an audio recording and overlay that on the text which they present in a personalized, maybe animated way.
Teachers will also wish to advise students about copyright issues relating to music, film and images.
Teachers may wish to explore with students in a plenary what strategies they have used to memorise the poem text.
ALLNE will produce certificates for all contributors and may give prizes.
We are working in collaboration with International Newcastle on this project, and hope we can propose to participants that they also join in the proper competition in due (safe) time.
We will update you on how it goes !
Contact steven.fawkes@gmail.com
French pop video competition
The Institut français du Royaume-Uni organizes a French Pop video competition – beginning in 2019 and planned to be annual
Pupils are  invited to submit a short video, or animated clip, to accompany a song or rap in French. The competition is open to all national-curriculum primary and secondary schools across England, Northern Ireland, Scotland, Wales and the Channel Islands. Shortlisted videos are streamed on our dedicated YouTube channel
Entries on 2020 cLose on 22 May but look out for future competitions
Get involved with Francophonia
Classes engagées : Francophonia
ALL has a friend in an organisation called Francophonia, whose mission is to support teachers of French as a foreign language (FLE) around the world in a spirit of solidarité.
https://www.universitesdefrancophonia.com/
Our friends in Nice have new projects for this school year :
1 000 « Classes engagées » pour des élèves à travers le monde
Programme conçu dans l'esprit des travaux de la Conférence de Paris de 2015 sur le changement climatique (COP 21)
Le programme :
Nouveau concept éducatif et multiculturel qui fait appel à la solidarité, utilise le numérique et suscite un engagement citoyen avec la langue française comme trait d'union.
Modalités :
➨ 4/5 mini-classes de différentes nationalités constituées chacune de 4-5 élèves que rassemblent l'apprentissage du français et un projet solidaire ou citoyen.
➨ Cours de français et de pédagogie de projet durant 2 ou 3 trimestres.
➨ Ce programme commencera en ligne et pourra se poursuivre à Nice, où les classes viendront présenter leurs projets.
Inscriptions :
✍ Les inscriptions sont ouvertes du 26 octobre au 26 novembre 2020.
https://forms.office.com/Pages/ResponsePage.aspx?id=tEjC4PnuRUGHjX1AxSYjEIErSsEMzD1Iru3sbuqfI3NUQU1VMEg1TjZIMVQ1SUE1QjVXUFlHN0JLUy4u
✍ Les classés engagées débuteront le 26 novembre et se termineront le 26 juin 2021.
For teachers of French Francophonia is offering ongoing Formations pédagogiques numériques
Residential Visits to Picardy
Language trips to France are of immeasurable cultural and linguistic value, from which the students create life-long memories.  Organising a wide range of activities allows students to experience the real France; practising their French language in an immersive, authentic setting whilst developing their knowledge and understanding of the vibrant French culture.
Kerry Phipps, an MFL teacher working in Surrey,  has been running day and residential trips to Northern France for almost ten years with primary and secondary students. She takes students to the Picardy area, due to its proximity to Britain, allowing for conveniently short travelling times and ease of access. The area has natural beauty alongside centres of cultural and historic interest. Itineraries have included meeting pen pals at their school, visiting Rouen, Amiens, the Battlefields, enjoying workshops on candle-, croissant-, cheese-, bread- and sweet-making, shopping in the local market, and lastly sand-sailing and kite-flying on the beautiful beaches. The residential centres have provided French food and sometimes mussels, snails and frogs' legs for the children to sample on the last night!
The students thoroughly enjoy the trips, returning to school inspired by the country, culture and language, and noticeably more confident about speaking French in class.
10 of the best novels about France
Are you longing to travel to la belle France again?  Many of us are!  Thanks to an article in The Guardian you can be transported from the comfort of your home to the backstreets of Paris in Perfume to sun-baked Provence in Jean de Florette. To visit France through great fiction read more here.
LFEE Courses
Free courses in France, Germany and Spain for ALL Members
Following the success of our Erasmus+ ELAPSE project in creating training materials and resources for teachers to introduce ambitious content into their language lessons,  ALL has applied to  ERASMUS+  to run 5 immersion courses, each a week long, to explore and develop the curriculum integrated model of language learning for which ELAPSE has developed training materials and free resources.
Working in conjunction with our ELAPSE partner, LFEE Europe, we will run five week long courses (during holiday periods) in Montpellier (Oct 2020), Malaga and Berlin (April 2021) and Montpellier and Malaga (July 2021) where ALL members will have a chance to learn more about this approach. Successful participants costs, including travel and accommodation are all covered by Erasmus + once the bid is approved.
We are working with twenty-nine secondary and primary  schools from across England, Northern Ireland and Wales and  ALL members in these schools will be taking part in these courses. We are keen to encourage as many teachers as possible in each partner school to attend and thus maximise the impact. For the same reason, we are delighted that in many cases, the secondary teachers and colleagues from their feeder primary schools will be on these courses together in line with the ELAPSE project's focus on transition.
Institut français du Royaume-Uni
The Institut français du Royaume-Uni offers a wealth of free resources for teachers and learners of French in the UK , from the digital online library Culturethèque, and the Primary French Project SoW for KS2, to the IFprofs UK collaborative platform. You can find out more about its online offer here: https://bit.ly/3fLFmzO
Update from the French Education office of the French Embassy in the UK / Institut français du Royaume-Uni (IFRU)
French Teachers' Day 2020 – Journée Internationale des Professeurs de français
Saturday 28th November, 9:30-15:00 (FREE/ONLINE)
Join us for a full day of CPD workshops delivered by some of today's best presenters in the field of MFL teaching. Whether you teach French in a primary or secondary school, at university or a language centre, this "Jour du Prof" is for you! Sign up here: https://www.eventbrite.co.uk/e/french-teachers-day-2020-tickets-128537173145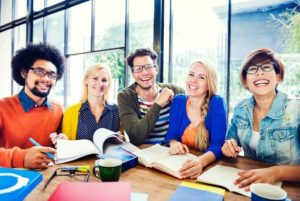 Primary French Webinar series (2020/2021)
Multiple dates (FREE/ONLINE)
The Primary French project was developed by the Institut français du Royaume-Uni in partnership with Association for Language Learning and Network for Languages. If you are looking for support to teach French at primary or transition in secondary, these workshops will explain how to use the Primary French materials and make the most of them in your classroom setting. Sign up here: https://www.eventbrite.co.uk/e/primary-french-webinar-series-2020-2021-tickets-124543678495?aff=erelpanelorg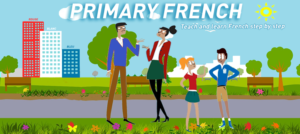 Primary French in Newcastle
Thursday 26 November, 14:00-17:00 (FREE/ONLINE)
As part of Journée Internationale des Professeurs de Français 2020 and the Newcastle City of Languages initiative, the French Education Office UK/Institut français du Royaume-Uni in partnership with Alliance Française de Newcastle and Association for Language Learning North East (ALLNE)  offers an afternoon of inspiring workshops to support primary school teachers with sessions by Catherine Cheater and Nathalie Paris. Sign up here: https://www.eventbrite.co.uk/e/primary-french-in-newcastle-tickets-127185688819?aff=erelpanelorg
French Debating Competition – Joutes oratoires lycéennes 2020/2021
(FREE/ONSITE/ONLINE)
The Joutes Oratoires Lycéennes is a French debating competition open to all sixth form students in England and Wales. Every year, over 200 sixth formers take part in regional competitions to qualify for the national finals held in March as part of Francophonie Day. This year, the Institut français du Royaume-Uni, in partnership with Francophonie UK, is offering a limited number of free French debating workshops for state-sector schools entering the competition. Apply before 30/11. More information on IFprofs at https://ifprofs.org/uk/info/Concours-des-Joutes-Oratoires-Lyceennes-2021-Royaume-Uni/16167
Little Night of Ideas – call for participation
Thursday 28 January (FREE/ONLINE)
As part of the NIGHT OF IDEAS 2021, the Institut français du Royaume-Uni invites primary and secondary schools in the UK to reflect on the theme TOGETHER through two main projects: a school exchange project through virtual postcards and a sensitive map project. Sign up before 18 November here: https://www.eventbrite.co.uk/e/little-night-of-ideas-2021-tickets-125313366653?aff=erelpanelorg
Online School activities with the Institut français
Our School Activities are still available online. Offer your pupils the opportunity to get a cultural workshop in French from the comfort of your classroom. Available for ages 5-18; contact Agathe at schools@institutfrancais.org.uk and check our offer here: https://www.institut-francais.org.uk/education/primary-secondary-education/for-teachers/school-activities/at-your-school/?fbclid=IwAR0FLMjbuHnZ6GF64P5u1GxAgXn_GVOVqrWNXLyPHTodMLEI3C0gAIz3V4E
South Ken Kids Festival
16-22 November (ONLINE)
Brilliantly bilingual throughout, this year's South Ken Kids Festival is an occasion to highlight the themes of Kindness, Fraternity and Diversity in children's writing, illustration, translation, and children's books in all their glory. Check the full programme here: http://southkenkidsfestival.co.uk/
Je suis, parce que nous sommes
Francophonia vous présente son jeu concours Je suis, parce que nous sommes...
Aujourd'hui, dans le cadre de nos programmes d'éducation solidaire 2020 où sont mis à disposition 10 000 bourses pour professeurs et 100 000 bourses citoyennes et linguistiques pour les jeunesses du monde
on vous propose de participer au jeu concours « Je suis, parce que nous sommes... »
Pourquoi ce titre ?
Parce que nous aimons conjuguer le mot « partager » au présent ! Parce que nous pensons que chaque rencontre est une chance et que le savoir ne vaut que s'il est partagé par le plus grand nombre. Et ce n'est pas à des professeurs que nous allons l'expliquer !! 
Pour qui ce jeu concours ?
Pour nos hussards de la Francophonie (les professeurs de Français dans le monde), ceux qui chaque jour font vivre la langue française, lui donnent des couleurs. Aussi parce que nous avons la folle ambition de participer à rendre le monde meilleur et que pour nous il y a trois choses indispensables pour initier aujourd'hui les changements nécessaires de demain :
1°) l'éducation
2°) l'éducation
3°) l'éducation
D'accord, mais on gagne quoi ????
250 bourses de formation pédagogique numérique pour les deux dernières semaines de juillet
Je suis fatigué.e des formations derrière mon écran !!!
Oui, nous aussi. C'est pour cela que l'on vous promet une formation différente, surprenante, et utile ! Une formation où nous allons mobiliser vos cinq sens pour l'apprentissage. Une formation où même loin vous serez très près de nous ! Tout commencera par une visite du Facteur 
On vous en dit plus ??? Non non non !!!
Comme le dit si bien Brel, nous préférons protéger nos mystères pour mieux vous surprendre 
Alors je gagne comment ????
Vous cliquez sur le lien ci-dessous, vous répondez à quelques questions et vous vous préparez à venir « apprendre de tous » pour « savoir ensemble »…
Challenges and opportunities for learners
Calling all Year 13 teachers and their students
Professor Claire Gorrara, one of our inspirational speakers at Language World 2020, spoke to the conference direct from Cardiff University about the language mentoring project which started in Wales and is now available to schools in England through the Languages Horizons programme.
Year 13 language students who will not be taking A levels still need support and Lucy Jenkins and her colleagues from Language Horizons in Wales have produced a set of great online resources,  weekly lectures, seminars and language classes for Year 13 pupils – what a great way to offer support and a bridge  between now and when our learners either go to university or start on their next step.
The lectures and seminars start on Monday, May 11th and are open to everyone so please let your Yr 13 pupils know. https://hwb.gov.wales/playlists/view/bbf64e57-3191-4a6d-94b3-f08b3dc5af69/en/1
Home Learning Help from our Corporate Members - PowerLanguage Schools
Free 3 month access to PowerLanguage online French Course details below:
Learn a Language: French for Families The PowerLanguage team would like to offer their support to children and their families whilst they wait out the reopening of schools. Why not take this opportunity to learn French together as a family? We have opened up our successful French for Families course with no subscription fee until the end of June 2020!
Learn a Language: IDL Language Resources for your class. The PowerLanguage team would like to support high quality online learning and teaching during the extended school closures. Starting from a topic-based approach, we are making 5 Dossiers available to all French teachers working with learners aged between 3 and 14. Go to:
powerlanguage.school/homelearning to access your free resources.
La fête nationale du 14 juillet
Known in France as 'Le 14 juillet' or 'La fête nationale du 14 juillet', the day that we refer to as Bastille Day, is a fantastic opportunity to engage pupils in the French language and the country's culture.  A French day, or a lesson, can be planned with the help of these resources:
Sites in English for resources and activities:
Sites in French for background information:
Don't forget to look at ALL's Pinterest board for a range of creative ideas.
Home Learning Help: CAVILAM Alliance Français
Our friends at the Alliance Française in Vichy, have made this fantastic kit d'animation free to download and available here
Ten Top Tips for Bastille Day
Le 14 juillet is nearly upon us, so if you are celebrating la fête nationale in school, here are some fun filled ideas to get you started:
Organise a little fête at lunchtime with stalls including some food tasting
Pin the beret on the..? Find a famous French celebrity on which to pin the beret!
Make an

 

Eiffel tower model

 

or decorate biscuits in an Eiffel tower or French flag design
Set up a

 

Pétanque

 

tournament
Research a famous French celebrity or scientist (think

 

Paul Pogba,

 

Patrice Evra

 

or

 

Louis Braille,

 

Marie Curie

 

or

 

Louis Pasteur.)
Dress in the colours of the tricolore
Sing a French song in assembly – make it into the French X factor – yes they do have the show in France too!
Decorate the hall or classroom with colours, posters, flags
Create a travel brochure for France (visit your local travel agents for free brochures.)
Get lost in French book (see our

 

literature wiki

 

for ideas.)
(Thank you to Miss Rodriquez @MsIRod for your contributions!)
Cinq films qui pourraient intéresser aux étudiants de français
Florence Brown, ALL Student Ambassador
La grande illusion
La grande illusion de Renoir, un film qui se déroule pendant la Première Guerre Mondiale et qui parle d'un groupe de soldats français qui essaient de fuir de la forteresse où ils sont captifs, a été nominé aux Oscars en 1939. Il est considéré comme un chef-d'œuvre du cinéma mondial.
ll y a des scènes impressionnantes et les relations dans le film sont fascinantes. Un des thèmes principaux est l'amitié entre von Rauffenstein, un Allemand, et Boëldieu, un Français. Leur amitié survit jusqu'à la fin et montre que les différences nationales peuvent être surmontées. Les étudiants de langues étrangères trouveront intéressantes les références à l'importance de parler des langues étrangères.  À cause de la barrière de langue un personnage français, Maréchal, n'est pas capable d'informer un soldat anglais du tunnel qu'ils ont creusé. Cependant, quand il emploie des phrases en allemand avec la femme allemande qu'il aime, Renoir suggère que, même si la guerre a été fondée sur des différences nationales, on peut surmonter ces différences.
Le film parle des conflits des hommes mais la dernière scène de La Grande Illusion est toute blanche, ce qui fait un contraste avec le noir de la première scène, et met l'accent sur le fait que les personnages ont surmonté les barrières qui les séparaient.
C'est un film plein de l'espoir; une célébration de l'humanité universelle qui transcende les barrières de nation, de race et du nationalisme radical.
L'armée des ombres
Comme La Grande Illusion, L'armée des ombres parle de l'humanité et de l'espoir dans une situation terrible. C'est l'histoire d'un groupe de soldats de la Résistance dans la France de Vichy pendant la deuxième guerre mondiale. On observe des transmissions de renseignements, des captures et des assassinats. C'est un film passionnant avec des scènes fortes mais on sent l'ambiance lourde.
Melville a dit qu'il n'a pas essayé d'effectuer une reconstitution réaliste de l'Occupation mais ses personnages rappellent beaucoup des personnages ayant réellement existé, incluant Jean Moulin. Le film laisse le spectateur bouleversé par le sacrifice des hommes et femmes qui sont prêts à tout risquer pour leurs idéaux.
À bout de souffle
Étant un des premiers films de la Nouvelle Vague, l'influence de À bout de souffle sur l'évolution du cinéma moderne ne se discute pas. La Nouvelle Vague était l'arrivée d'une jeune génération de cinéastes qui se rebellaient contre un cinéma trop conservateur et trop cher.
À bout de souffle parle d'une histoire d'amour entre Michel, un criminel français qui vole une voiture à Marseille et tue un policier sur la route et Patricia, une jeune américaine. C'est un film formidable avec des policiers, une trahison et des fusillades.
En outre, la cinématographie novatrice est à couper le souffle. Les films de la Nouvelle Vague avaient l'intention de capturer la vie de jeunes français chics. À bout de souffle ne fait pas d'exception. Il y a des scènes sublimes de Patricia dans sa robe Dior à rayures et de Michel dans sa veste tweed et son chapeau. Les jeunes étudiants de français se délecteront du glamour du film. Il les fera rêver peut-être de faire une année sabbatique à Paris et de trouver l'amour sur les Champs-Elysées.
La môme (Titre anglais : La vie en rose)
Edith Piaf était une chanteuse française de music-hall qui a connu une renommée internationale et qui est toujours une des chanteuses francophones plus célèbres. La môme parle de la vie d'Edith Piaf: ses concerts, ses amours et ses tragédies. La photographie est excellente mais c'est la performance éblouissante de Marion Cotillard (elle a gagné un César et un Oscar) qui rend le film vraiment merveilleux. Il y a des scènes qui émeuvent aux larmes et la musique de Piaf ajoute encore plus à l'ambiance émouvante du film.
La baie des anges
La baie des anges est un autre film sublime grâce à la performance inoubliable du premier rôle féminin. Jeanne Moreau est passionnante, flamboyante et vraiment magnifique dans le rôle de Jackie, une femme qui est dépendante au jeu. Le film parle de son addiction et sa relation avec un jeune homme qu'elle rencontre dans un casino sur la Côte d'Azur. L'étendue de la dépendance est grave et la mise en scène du film le souligne : elle veut quitter le casino mais même le mouvement de la camera l'y retient.
La belle photographie en noir et blanc et le cadre sur la Côte d'Azur montrent le charme qui attire les personnages au jeu. On s'émerveille des casinos de luxe, des promenades ensoleillées de Nice et de Monte Carlo, des miroirs majestueux et surtout du glamour de la femme principale quand elle court le long des couloirs dans une robe élégante de Pierre Cardin et un boa. C'est un film qui donne de la joie au spectateur grâce à sa beauté, à la passion et au charisme de Jackie, mais au fond c'est un film triste qui montre d'une manière captivante les dangers du jeu et de l'addiction.
IFProfs maintenant disponible au Royaume-Uni!
Benoît Le Dévédec, Attaché de Coopération Pour le Français – French Language Attaché, Institut Français
Le réseau social de l'éducation en français IFprofs s'adresse aux professionnels exerçant dans les écoles, les lycées, les universités, les Instituts français et les Alliances françaises qu'ils soient enseignants de français, professeurs enseignant d'autres matières en français, directeurs d'établissements, médiathécaires, formateurs, coordinateurs pédagogiques.
IFprofs est GRATUIT et ouvert à l'ensemble des professionnels exerçant dans le domaine de l'éducation francophone. Les membres d'IFprofs peuvent trouver des ressources pédagogiques du primaire à l'enseignement supérieur, échanger avec des collègues et partager leur expérience professionnelle.
Ils peuvent accéder aux informations liées à leur espace-pays (stages, formations, événements…) et suivre ce qui se passe sur l'ensemble de la communauté mondiale.
Plus de renseignement et inscription gratuite à https://UK.ifprofs.org
< Le papa qui avait 10 enfants > Bénédicte Guettier
Ce livre est un grand album qui peut être facilement utilisé avec une classe entière.  Vous aimez « Je m'habille… et je te croque ! » et/ou l'âne Trotro ? Cette histoire est de la même auteure et vous l'adorerai!  C'est l'histoire d'un papa élève tout seul ses dix enfants (original et rafraichissant, non ?). Le soir, il se construit un bateau pour partir tout seul en voyage… Ce n'est pas tout mais vous devrez lire le livre pour savoir la suite!! Sa lecture avec vos enfants pour permettra de présenter ou renforcer un vocabulaire pour parler de ce que l'on fait tous les jours, y compris nos habits et notre nourriture.  Vous pourriez demander à vos enfants de ré-écrire le livre : changer les habits, la nourriture, ce que le papa contruit; ils peuvent même produire eux-mêmes des mini livres!  Les mots sont simples, l'histoire vous fera tous sourire, les illustrations sont claires… bref, c'est un très beau livre et une belle réussite ! Qu'attendez-vous pour l'acheter?!?
« Le papa qui avait dix enfants », Bénédicte Guettier
Nathalie Paris, primary language teacher
FIPF Publications for Teachers
All articles about the teaching and learning of French
We all know that Speaking a language confidently and coherently is an important thing, and forms a critical part of linguistic and cultural development for all learners of languages. One of the impacts of COVID-19 has meant that many pupils have had fewer...