Whatever the stage of your career, we have membership packages to suit.  Let us represent you and provide a range of benefits and services to support you in your teaching.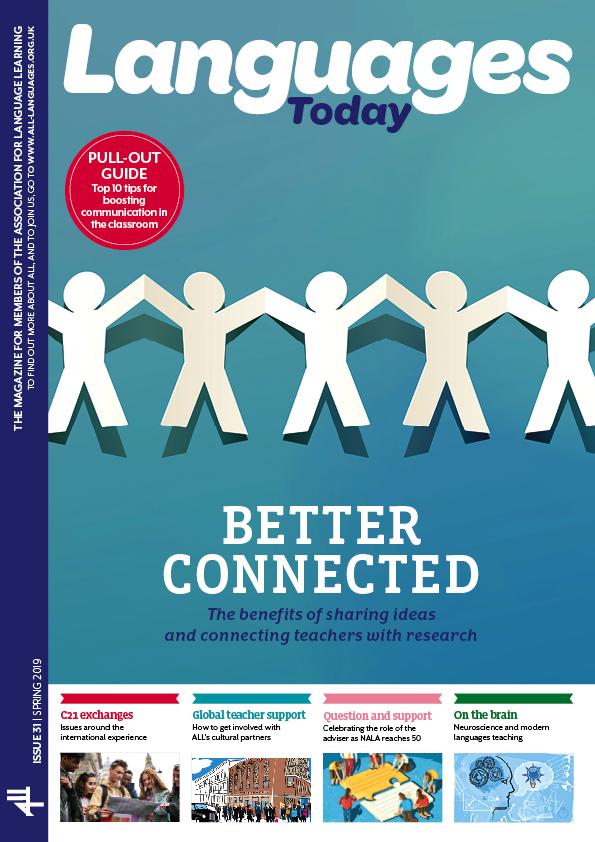 Languages Today - the latest edition is out now!
Our flagship publication Languages Today can be purchased as a single e-edition
A wide range of articles and publications are available in our shop – from as little as £1.49
The British Council's Vicky Gough's Last Word article in Languages Today (January 2019) outlined issues affecting the traditional School Exchange (and Study Visits) in some sectors and some, but not all, parts of the country. Since then there have been developments...
read more
Follow ALL's social channels
Shop
Take a look at our online shop for a range of language teaching and learning resources.
Special interest groups discuss matters of importance to sectors of languages education and teacher training.